Patriots
Tom Brady: Bill Belichick not coaching Patriots 'is hard for me to think about'
"I think he's an incredible coach. He's the best coach, in my belief, in the history of the game."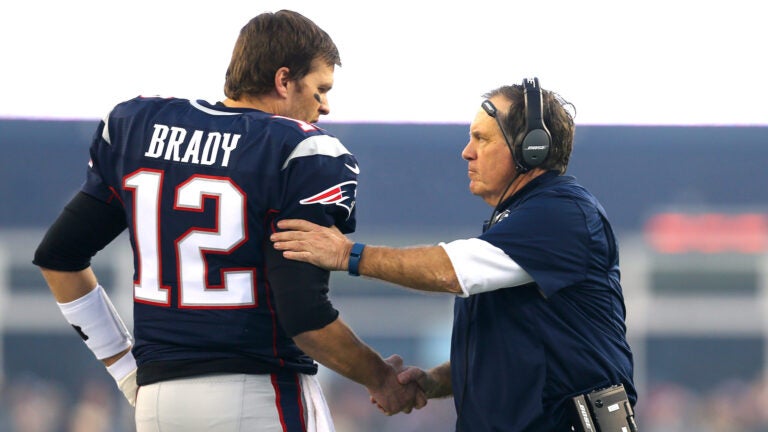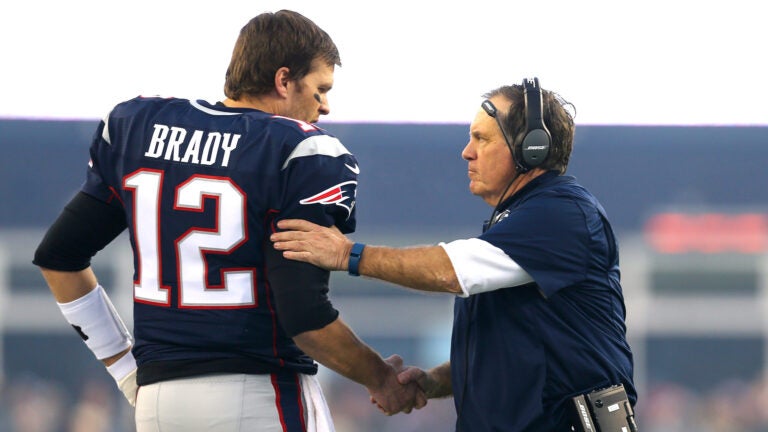 Bill Belichick has crafted arguably the most impressive coaching resume in NFL history over his 24 seasons with the Patriots.
But with New England now mired in the bottom of the AFC standings with a 2-8 record, the narrative currently lingering over a lost 2023 campaign for the Patriots revolves around Belichick's long-term future in Foxborough.
Several factors have played into the Patriots' current cellar-dwelling status, with injuries across the depth chart, a porous offensive line, and Mac Jones' struggles hampering New England's ability to stack wins.
But Belichick's own roster construction, a coaching carousel around Jones, and years of dreadful drafting have also hampered New England's ability to pen a fruitful next chapter in the post-Brady era.
But if you ask Tom Brady, Belichick's command of a sideline remains as strong as it was during the Patriots' two-decade dynasty.
And even with New England's sub-standard results so far in 2023, the sight of Belichick coaching elsewhere (or hanging up headset for good) would stand as a stark sight for the legendary quarterback.
"I think he's an incredible coach. He's the best coach, in my belief, in the history of the game," Brady said of Belichick Monday during an appearance on the "Stephen A. Smith Show" on YouTube. "So, I mean, I don't know, the thought of him not being in New England is hard for me to think about.
"I think he's— he prepares the team really well. And ultimately, you got to have a lot of people around you to succeed. You gotta have a lot of things in place for the organization to be successful. I don't think he's probably coaching much different now than when we're undefeated in 2007. I'm sure he's preparing the team the same way."
Even though most of the criticism directed toward Belichick is warranted, especially as far as his personnel decisions, Brady argued that a team's record doesn't fall solely on coaches or executives.
And with lapses in execution sputtering New England's offensive all season long, it's made for a perfect storm of ineptitude for the Patriots in a season where little has gone right.
But with changes looming on the horizon at Gillette Stadium, Brady stressed that Belichick has not been the lone reason why New England is coming out of the bye week with just two wins.
"The results are different, but again, that's why the sport is so challenging," Brady said. "There's a lot of reasons why teams win or lose. The head coach is a very small part on game day. The quarterback plays a really big part on game day, not the entire thing, but because you touch the ball, you have a big opportunity to impact the game.
So if you get good quarterback play and that says nothing about the, you know, I'm just talking in general about football, you've got an advantage. If you play really good defense, you've got a great advantage. "I mean, you need a good defensive coordinator. Ultimately it's a lot of things coming together, why things work and why they don't."
Sign up for Patriots updates🏈
Get breaking news and analysis delivered to your inbox during football season.
Newsletter Signup
Stay up to date on all the latest news from Boston.com