New England Revolution
Despite the challenges of 2020, this isn't unprecedented territory for Revolution coach Bruce Arena
"Year one, no one knew what the hell was going on with the league."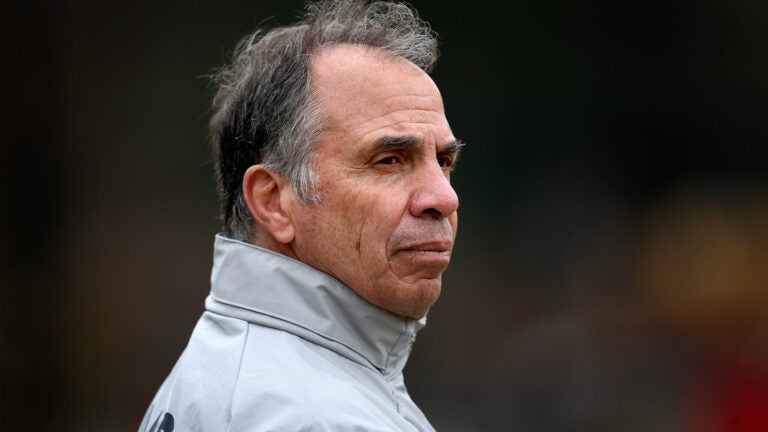 In 2020, Major League Soccer opened its season, shut it down after two weeks, paused for four months due to COVID-19, restarted for a rapidly organized World Cup-style tournament in a Disney World bubble, paused again, restarted again, and is now in the midst of a single-elimination postseason.
In almost every possible way, it's been a year unlike any other in the league's history (even a league with as many known idiosyncrasies as MLS).
But even in those circumstances, 2020 isn't a completely unprecedented experience for Revolution head coach Bruce Arena.
In MLS terms, he's seen it all. He was one of the original coaches when the league began in 1996, dealing with all of the challenges of expansion, but with none of the expertise that's been compiled in years since.
In a recent press conference, Arena wasn't ready to definitively label 2020 as the most challenging of his career. The memory of MLS "Year One" remains too vivid.
"I would say this and year one," the Revolution coach said in response. "Year one, no one knew what the hell was going on with the league. We were all over the place in terms of the competition stuff off the field. A new league with not a whole lot of experienced people in sports, it was very hectic."
And yet, amid the "hectic" drama of that season — D.C. won just one of the club's first six games — Arena managed to lead the team to the inaugural championship in MLS history (a 3-2 comeback win in rainswept Foxboro Stadium).
Looking at all of the challenges that the league has faced in 2020, Arena is unfazed.
"This year has been very hectic, but an organized way of being hectic," he explained. "We knew what we were doing, but it was hectic because of the circumstances, and certainly challenging."
Though he's been unafraid to criticize aspects of the league's organization in 2020 (recently labeling the unbalanced nature of the fall-restart schedule "ridiculous" for the number of times New England had to play both Montreal and Philadelphia), Arena praised the league's adaptability in the face of COVID-19.
"This year I think has been a phenomenal effort on behalf of the league and the players and the coaches and everyone involved," Arena explained, "because it's been real difficult going from the three or four-month layoff we had when the league shut down, to the bubble, to returning from the bubble. To think now we are finished with the regular season, we actually have playoffs, and we'll have an MLS Cup is, to me, absolutely remarkable."
Get Boston.com's browser alerts:
Enable breaking news notifications straight to your internet browser.