New England Revolution
Bruce Arena unsure about his future with the Revolution
"We'll see what makes sense."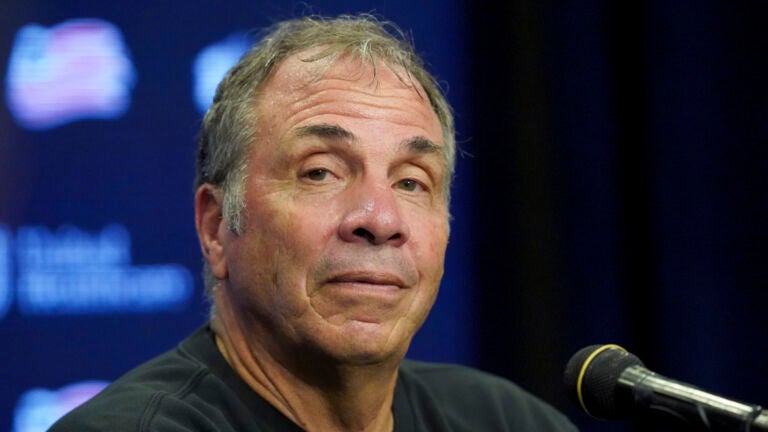 In the aftermath of his team's disappointing playoff defeat on Tuesday night, Revolution head coach Bruce Arena made a somewhat surprising admission.
He's not sure about his future in New England.
Days after winning MLS Coach of the Year — the fourth time in his legendary career that Arena has won the award — the 70-year-old acknowledged he'd have to think things over.
"My future? I didn't think about it after the game ended, to be honest with you, but we'll see," Arena told Tom Quinlan of WPRO. "Every day I coach is sort of a blessing. If it ends today, it ends today. It's not the end of the world. I'm really comfortable with the number of years I've been able to coach, and we'll see if it continues.
"We'll see what makes sense, Arena continued. "We'll think about it a little bit, let the owners think about it a little bit, and then we all move forward."
Arena has been with the Revolution since 2019, when he was hired in May after the team fired Brad Friedel. Then in last place in the Eastern Conference, New England immediately surged under Arena, eventually making it to the postseason.
In 2020, the Revolution continued to progress, making it to the Eastern Conference Final after an up-and-down regular season.
This year, with a roster balanced with talent across the field, New England set a regular season record with 73 points, winning the first Supporters' Shield in club history.
Yet the loss to New York City FC on Tuesday brought the pursuit of MLS Cup to an unexpectedly early end.
Asked if he still thought the season was a success, Arena gave a characteristically strong response.
"I think any sensible, reasonable person would say that," Arena explained. "If you think otherwise, I think you need to have your head examined."
Newsletter Signup
Stay up to date on all the latest news from Boston.com