NFL
Vince Wilfork is contemplating retirement after season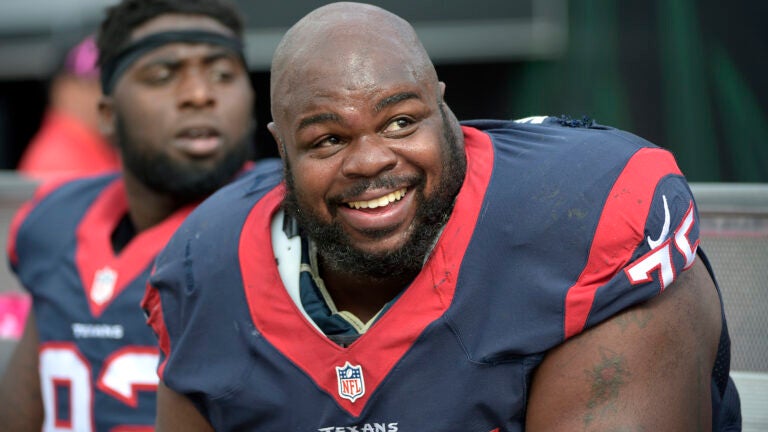 HOUSTON (AP) — Houston veteran nose tackle Vince Wilfork is considering retirement after this season.
The 35-year-old Wilfork says: ''I've been thinking about it. I'm not saying I will do it, and I'm not saying that I won't do it. But it's definitely not off the table.''
Wilfork, in his 13th NFL season, has started 15 games this season for Houston. He is in his second year with the Texans after spending his first 11 years with the Patriots, where he won two Super Bowls.
Coach Bill O'Brien was caught off-guard when told Wilfork was contemplating retirement, saying: ''Wow … he hasn't spoken to me about that.''
He then raved about Wilfork's work in Houston and his career overall. O'Brien says: ''To play nose tackle in this game at such a high level for that many years, to me it's incredible. (In) those positions there is physical, violent contact on every play.''
The Texans host Oakland on Saturday in a wild-card playoff game.