NFL
Cam Newton says 'don't be like me, be better than me' in apology video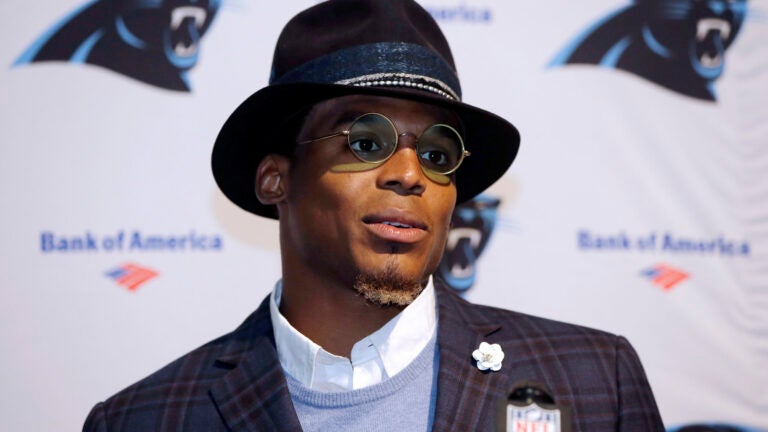 Facing severe backlash from sexist comments he made Wednesday to a female beat reporter, Carolina Panthers quarterback Cam Newton issued on Thursday a 1 minute 48 second video apology on his Twitter account. He expressed his sincere remorse for his flippant response to a question from Jourdan Rodrigue of the Charlotte Observer about receiver Devin Funchess and "the physicality of his routes.''
Newton smirked and replied, "It's funny to hear a female talk about routes.''
On Thursday, Newton begged forgiveness from "the reporters, the journalists, the moms — the super moms . . . and the women all around the world,'' but at no time did he specifically apologize to Rodrigue.
[fragment number=0]
"After careful thought, I understand that my word choice was extremely degrading and disrespectful to women,'' he said. "To be honest, that was not my intention. If you're a person that took offense to what I said, I sincerely apologize to you.
"I'm a man who tries to be a positive role model in my community and tries to use my platform to inspire others. And I own . . . I take ownership with everything that comes with that. And what I did was extremely unacceptable.
"I'm a father to two beautiful daughters and at their age I try to instill in them that they can do and be anything that they want to be,'' Newton continued. "The fact that during this whole process I've already lost sponsors and countless fans, I realize that the joke was really on me.''
The backlash intensified Thursday when Newton lost one of his sponsors, the yogurt company Dannon Oikos, which severed its ties with the seventh-year quarterback.
"I've learned a valuable lesson from this,'' Newton said. "To the young people who see this, I hope you learn something from this as well. Don't be like me, be better than me.
"To the reporters, to the journalists, to the moms — the super moms — to the daughters, the sisters, and the women all around the world, I sincerely apologize and hope that you can find the kindness in your heart to forgive me. Thank you.''