NFL
Bills owner Terry Pegula rips NFL over touchdown reversal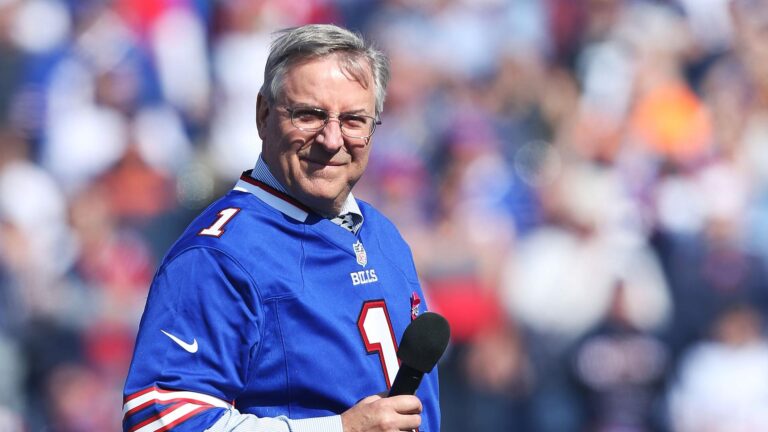 ORCHARD PARK, N.Y. — Bills owner Terry Pegula questioned the lack of consistency in NFL replay rulings and said the issue needs to be addressed after Buffalo receiver Kelvin Benjamin's touchdown was overruled in a loss to New England last weekend.
''I don't know what's going on, but we have to fix it,'' Pegula said Tuesday, while appearing on Buffalo's WGR-Radio. ''I'm not saying this as the owner of the Bills. I'm saying it as a football fan. We can't have stuff like this happening in our league.''
One of Pegula's biggest concerns is whether the league has taken its review process too far in overturning officials' calls on the field.
''It just wasn't consistent. Replay was developed by this league to correct obvious mistakes,'' Pegula said. ''If you've got to look at a play 30 times from five different angles and keep looking at it and looking at it and looking at it, you go with the call on the field. It's what the league's been doing ever since replay started.''
Pegula then specifically mentioned NFL officiating chief Al Riveron in being among the only people who might disagree with him.