NFL
Adam Vinatieri just broke the NFL's field goal record
The former Patriot has now made 566 of them.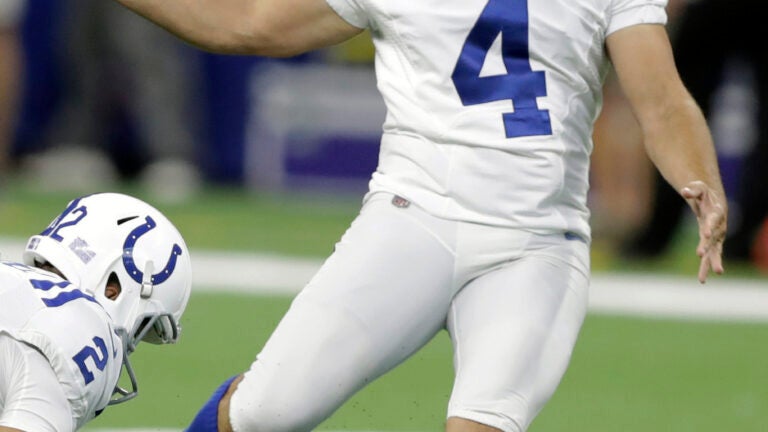 INDIANAPOLIS (AP) — Indianapolis Colts kicker Adam Vinatieri made a 42-yard field goal with 2 seconds left in the first half Sunday to break the NFL's career record.
The 23-year veteran has made 566 field goals — one more than Hall of Famer Morten Andersen.
And the league's oldest player achieved the feat just a short drive from Andersen's high school, Indianapolis Ben Davis.
The 45-year-old Vinatieri also played in his 341st game, breaking a tie with Hall of Famer George Blanda for No. 4 all time. He needs two more field-goal attempts to pass Gary Anderson (672) for second in NFL history and 31 points to break Andersen's career scoring mark of 2,544 points.
___
More AP NFL: https://apnews.com/tag/NFL and https://twitter.com/AP_NFL