NFL
What you need to know about the 2020 Super Bowl
Super Bowl LIV will be played in Miami, Florida, in 2020.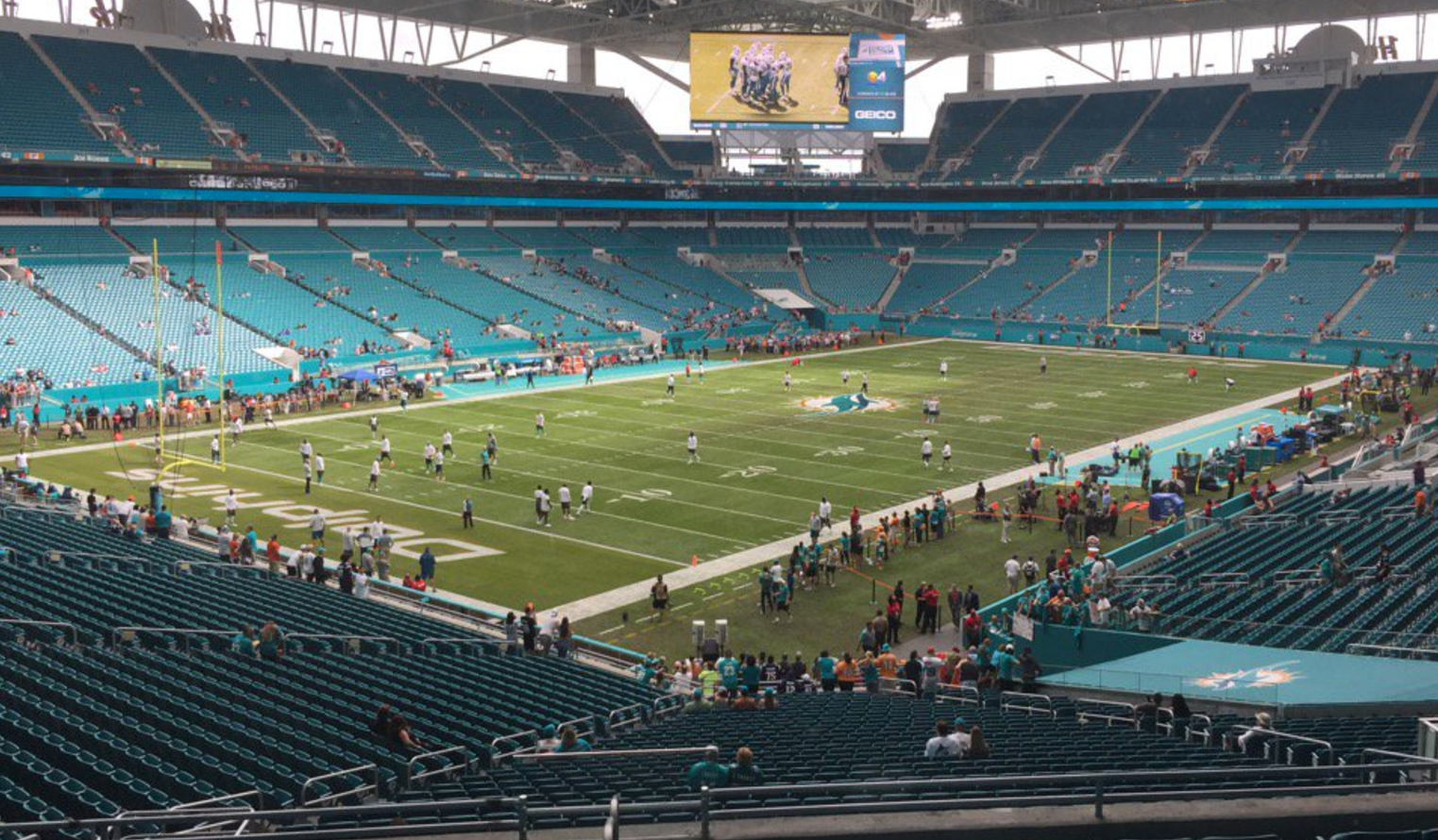 For football fans, it's never too early to start thinking about next season. The NFL plays its centennial season in 2019, and the centerpiece of its 100-years-in-the-making celebration will be Super Bowl LIV.
Here's everything you need to know about next year's game:
Where and when is Super Bowl LIV?
Miami Gardens, Florida, at Hard Rock Stadium, home of the Miami Dolphins. The Super Bowl is generally played the first Sunday of February each year. In 2020, that date is Sunday, Feb. 2, so football fans can expect to wake up, learn how much longer winter will last, and watch the Super Bowl on Groundhog Day.
Miami was chosen as Super Bowl LIV's host city in May 2016 at the NFL's Spring League Meeting at the same time the league chose Atlanta to host 2019's Super Bowl LIII, and Los Angeles to host Super Bowl LV in 2021 upon completion of the Rams and Chargers' new stadium. (Construction delays have since forced the NFL to move Los Angeles' date to host the Super Bowl to 2022. Tampa Bay, Florida, will host Super Bowl LV in 2021.)
Super Bowl LIV will be Fox's turn to broadcast the event. The network waited less than a day after the Patriots emerged with the Lombardi Trophy in Atlanta to release a promotional video.
Miami will host the Super Bowl for the 11th time in 2020, breaking a tie with New Orleans in the process for the most Super Bowls hosted all-time.
We're up!

Super Bowl LIV on FOX is 364 days away! pic.twitter.com/xTFqFnLsDk

— FOX Sports (@FOXSports) February 4, 2019
What teams will play?
Well, the 2019 NFL season needs to be played before we can fill in this field for certain (the season kicks off on Sept. 5, 2019). But Super Book USA's oddsmakers were at work mere minutes after this year's Super Bowl ended.
NFL Super Bowl LIV (2020) updated

KC 6/1
LAR, NO, NE 8/1
LAC, Chi, Pit 14/1
Min, GB, Dal 16/1
Phi, Bal, Ind, Cle, Hou 20/1
Sea 30/1
Atl, Jax, NYG 40/1
SF 50/1
Car, Ten, Den 60/1
TB, NYJ 80/1
Wsh, Det, Buf, Cin, Oak, Ari 100/1
Mia 300/1

— Jeff Sherman (@golfodds) February 4, 2019
The Kansas City Chiefs are the favorites to win Super Bowl LIV headed into the offseason with 6-to-1 odds, with the Rams, Saints, and Patriots trailing slightly behind at 8-to-1 odds. After yet another Super Bowl-winning season for the Patriots, New England fans should feel comfortable that Tom Brady and Bill Belichick will be in the mix again next winter.
Who will perform at Super Bowl LIV's halftime show?
Variety first reported that Maroon 5 would play Super Bowl LIII's halftime show in September 2018, so it's fair to assume we'll start to hear who may be next in line to perform in the early days of fall. However, the NFL did not confirm Maroon 5 as the show's headliners until January of this year. The league reportedly experienced major issues recruiting artists to appear alongside Maroon 5 in Atlanta, a problem that could dog the NFL and the city of Miami as they search for next year's acts.
A fan started a petition to make rapper and Miami native Pitbull the headliner on Change.org. Sports betting information website OddsShark tweeted that Pitbull currently has the best odds to perform, with Florida native Flo Rida not far behind alongside Toronto rapper Drake.
Odds to perform at the Super Bowl 54 Halftime Show (BetOnline):

Pitbull +500
Flo Rida +600
Drake +600
Florida Georgia Line +700
Ariana Grande +700
Justin Bieber +800
Jason Derulo +1000
Metallica +1000
Luke Bryan +1200
Ed Sheeran +1200
Snoop Dogg +2000
Backstreet Boys +3300

— OddsShark (@OddsShark) February 5, 2019
Nothing would be made official for a while, but if the league decides to go with one of Miami's natives, Pitbull is there for the taking. He already narrated Miami's Super Bowl LIV hype video, released Feb. 4, in which he delivers a love letter to the vibrant, sunny 305.
https://www.youtube.com/watch?time_continue=86&v=zZzp39v-fg8