NFL
Morning sports update: Drew Brees posted a second apology, promises to 'do better'
"I just want you to see my eyes, how sorry I am for the comments I made yesterday."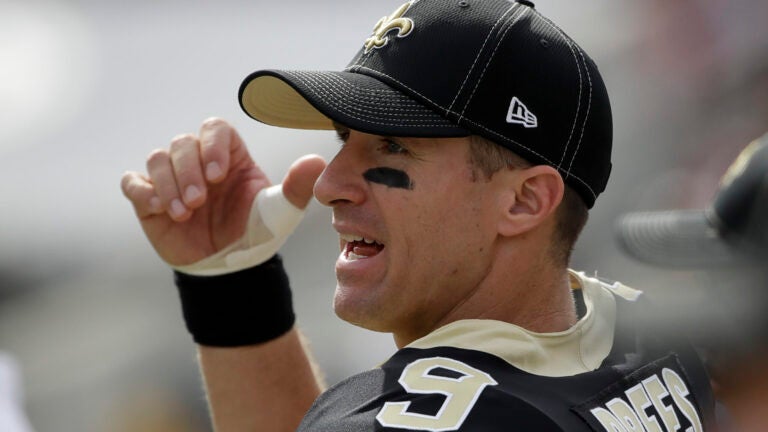 Details continue to emerge about the return of sports leagues in the ongoing coronavirus pandemic era. On Thursday, fans learned that the NBA season is scheduled to resume on July 31 (and run through October).
Circle your calendars, via @wojespn. pic.twitter.com/TWPnN1mseL

— Adam Schefter (@AdamSchefter) June 4, 2020
The NHL also announced more details about its summer tournament. And in England, the Premier League released its schedule for games between June 17 and July 2.
Drew Brees released a second video apologizing for his remarks: On Thursday night, Saints quarterback Drew Brees posted a video on social media apologizing again for his earlier comments in which he equated kneeling during the national anthem with "disrespecting the flag."
Brees initially apologized on Thursday with a statement, but added a second apology in a video.
"I know there's not much that I can say that would make things any better right now, but I just want you to see my eyes, how sorry I am for the comments I made yesterday," Brees began.
"I am sorry, and I will do better, and I will be part of the solution, and I am your ally," Brees concluded. "And I know no words will do that justice, that's going to have to be [action]."
https://www.instagram.com/p/CBCIljGngKI/?utm_source=ig_web_copy_link
More from Boston.com:
Saquon Barkley shared a video of fellow NFL stars reminding the league of the importance of Black Lives Matter:
— Saquon Barkley (@saquon) June 5, 2020
Revolution coach Bruce Arena weighed in on returning to the field:
The #NERevs have returned to training❗❗❗ Bruce Arena talks about adjusting to new safety protocol, and how grateful he is to be back.https://t.co/d0xSE5tQfs pic.twitter.com/zqq2QW1x2A

— NE Revolution on NBCSB (@NBCSRevs) June 4, 2020
On this day: In 2008, Paul Pierce became forever linked with a wheelchair when he was injured in Game 1 of the NBA Finals. Pierce later returned to help the Celtics defeat the Lakers, 98-88.
And in 2015, a fantastic but erroneous headline marked the MLB debut of ambidextrous pitcher Pat Venditte.
4 years ago today, Pat Venditte made his MLB debut.

It gave us our favorite newspaper headline ever. pic.twitter.com/Vp0vmypCBC

— Cut4 (@Cut4) June 5, 2019
Something more: A look back at 21st century Red Sox immaculate innings, including Pedro Martinez and Chris Sale.
https://youtu.be/np9Ng0LExR4