NFL
Tom Brady talks about not knowing where New England was, landing in Providence 'which really screwed me up'
"Where's New England?"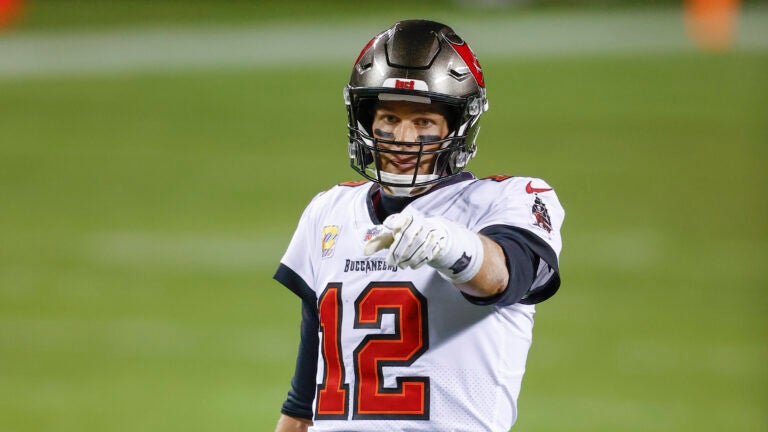 On Thursday, Tampa Bay Buccaneers quarterback Tom Brady was asked a point-blank question about something he seemingly would rather not talk about: His old team.
Brady is preparing for his 10th Super Bowl and a chance to win an unprecedented seventh championship in his illustrious career. Six of those titles, of course, came in New England, where some Patriots fans are having a crisis of faith: Do they cheer for the man who brought them so much joy over the course of his career, or do they cheer against the man who left them in free agency?
That was the question posed to Brady, who artfully dodged it.
"I had an incredible 20 years, really just an incredible 20 years," Brady told the media via Zoom. "I wouldn't change anything over the course of 20 years that were magical, and all the relationships that I developed. Those shaped me into who I am as a person, as a player. My kids were born in Boston, I have great affection for the city and everything that Boston has meant to me and my family. And all of New England, not just Boston."
Brady — who was born in San Mateo, Calif. — said he didn't even know where New England was when he was initially selected with the 199th overall pick in the sixth round of the 2000 NFL Draft.
"They called me and said, 'You've been picked by New England,'" Brady said. "I said, 'That's amazing. Where's New England?'"
To make matters more confusing, Brady initially landed in Providence, RI before he found his way to Massachusetts.
"[That] really screwed me up," Brady quipped.
The Providence airport is half an hour south of the stadium where he spent the vast majority of his Hall-of-Fame career, and an hour south of Boston — the city most often associated with the Patriots. A little confusion on 23-year-old Brady's part is understandable.
The rest, of course, was history — Brady got a chance to play when then-Patriots quarterback Drew Bledsoe went down with a terrifying injury in 2001 and never relinquished his opportunity. For the next 20 years, he perennially made the Patriots the team to beat in the AFC.
"It was a great 20 years," Brady said. "At the end of the day, I had an opportunity to become a free agent, I evaluated different opportunities and tried to make the best possible decision for myself and my family. Chose Tampa, and it's just been an amazing experience."
Brady's first year away from New England has been doubly impressive — he is thriving in a new locale and in a new system at age 43, even though he hasn't really had a chance to meet some of his teammates due to the pandemic. Brady said he and team captains have spoken via Zoom, and he golfed a couple of times with Buccaneers coach Bruce Arians. But none of the usual team-bonding activities have been available for anyone this season.
"There's a lot of people in here that I just have really never got a chance to get to know, certain players on defense that I just don't know very well, we're not able to be together in certain rooms," Brady said. "We're not able to eat together. We're not able to travel well. We don't get the normal camaraderie you have on a normal team. So under the circumstances, we're all doing the best we can do. It's been a tricky year in that sense. But again, I'm going to go try to do my best like I always do to try to finish the job this coming week."
Brady was asked about experience in the Super Bowl, and whether his previous nine appearances give him an edge.
"No," Brady said flatly. "Experience doesn't matter. Playing well matters. The team that wins is not going to be the most experienced team, it's going to be the team that plays the best. So we got to prepare the best, we've got to execute the best, we've got to perform the best under pressure, and if we do that, we'll be champions. And if we don't, we won't be."
Brady would know what it takes to be a champion. Conflicted Patriots fans have certainly seen it, and on Feb. 7, they might experience what the rest of the NFL went through six times: Watching Tom Brady win a Super Bowl.
Brady, it seems, has no intention of telling them how they should feel about it.
Get Boston.com's browser alerts:
Enable breaking news notifications straight to your internet browser.