NFL
Tom Brady shares special moment with young fan who credits the Tampa QB for helping him beat brain cancer
"Obviously, tough kid, man."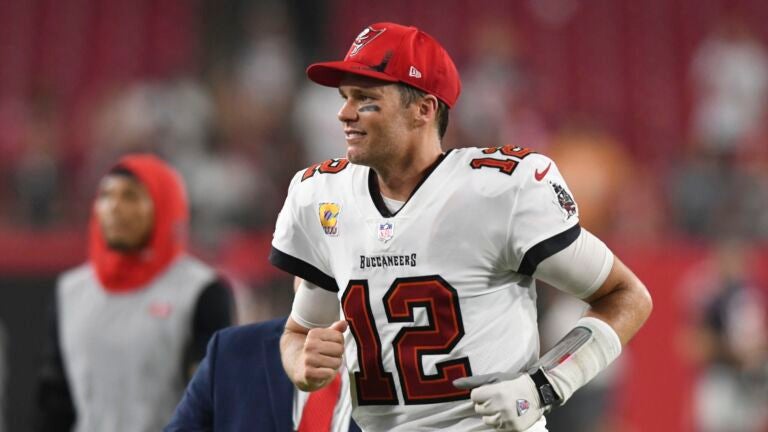 Tom Brady became the first player to throw 600 touchdown passes on Sunday, but what lit up social media Sunday night was his interaction with a young fan as the clock was winding down in Tampa Bay's 38-3 win over the Chicago Bears.
A young fan in the front row had been holding up a sign that read, "Tom Brady helped me beat brain cancer."
With the game well in hand, Brady made his way over to the fan handed him a hat and shook his hand. The fan immediately buried his face in his hands and began crying.
"That was really sweet. Obviously, tough kid, man. Puts a lot in perspective with what we're doing on the field. In the end it doesn't mean much compared to what so many go through," Brady said.