NFL
Tom Brady admits he tried to trip Malik Hooker, says he doesn't know why he got fined
Brady never touched the Cowboys' safety on a controversial play Monday night. But he tried to.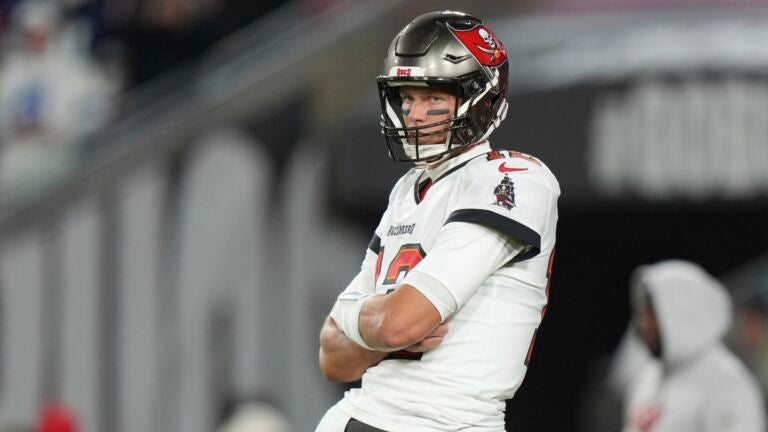 Tom Brady tried to trip Malik Hooker on Monday night. He said so himself on the latest episode of the Let's Go! Podcast with Jim Gray.
But, his attempt missed.
Brady said he tried to tackle Hooker first, but was unable to make the play.
"And I wasn't gonna try to stick my arm out. I was trying to get him on the ground," Brady said. "I missed him completely. I didn't even hit him. I tried to trip him, but I didn't. I don't know how you can get fined for something that didn't even happen. Are they fining an intention? It's like targeting, and you miss the person you hit, and they still call it targeting."
The NFL fined Brady $16,444 for the incident. Brady said he's not clear on why he got fined because he never made contact with Hooker.
"I've gotta figure out and understand why this is the case," Brady said. "It's a little odd. This is why I wish our NFLPA was stronger."
Brady has appealed the fine and is awaiting a decision.
Sign up for Patriots updates🏈
Get breaking news and analysis delivered to your inbox during football season.