NFL
Why three former Detroit Lions players opened a dispensary in Boston
Gosder Cherilus, Calvin Johnson Jr., and Rob Sims are teaming up in a new field.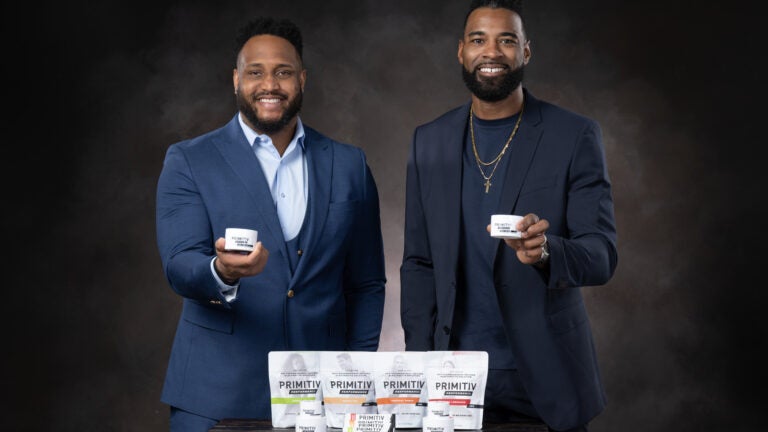 After a decorated career at Boston College, and nine seasons in the NFL, Gosder Cherilus was able to retire in his early 30s.
But, as the 6-foot-7 offensive lineman who started 116 NFL games and will be inducted into BC's Hall of Fame this October quickly figured out, retirement doesn't make the aches and pains that came with the game go away.
And, for some, it doesn't quench the competitive thirst that it took to do battle on Sundays.
So Cherilus, along with former Detroit Lions teammates Calvin Johnson Jr. and Rob Sims, took on a new challenge. Last Thursday, they opened a cannabis dispensary on High Street in Boston called Primitiv.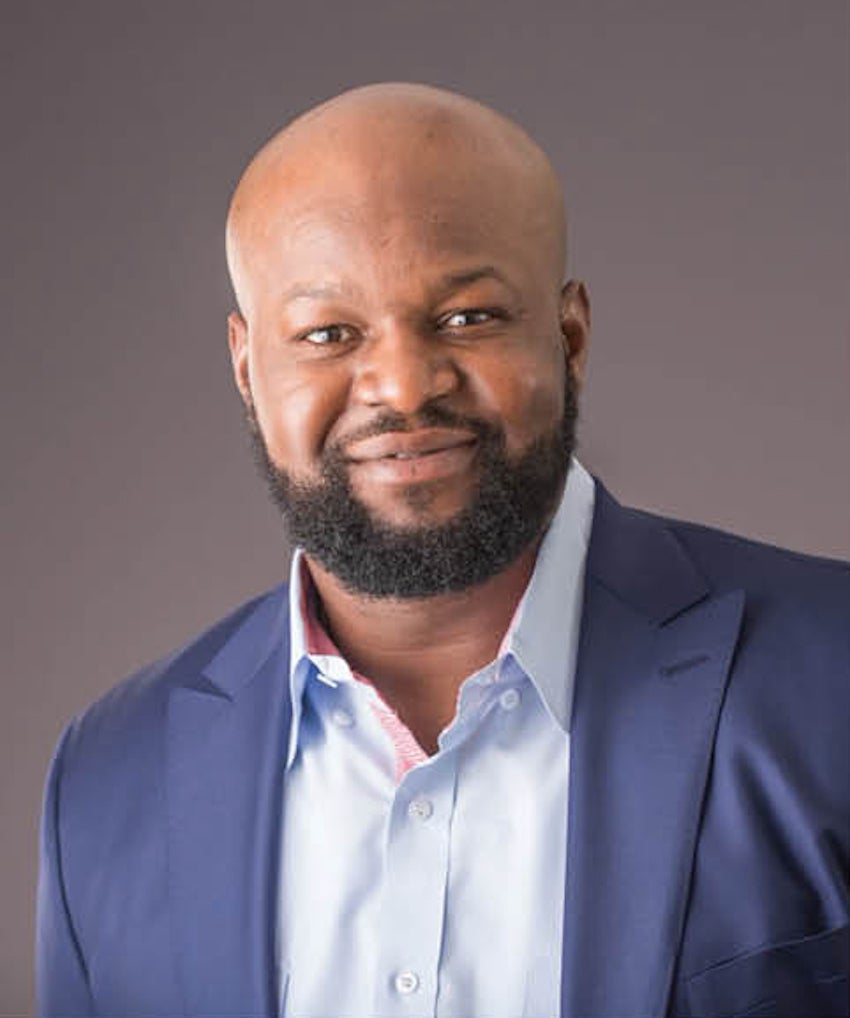 "Playing this game the way we did, we always knew there was going to be a point where we had to deal with these injuries," Cherilus said. "We saw those that came before us, what they were dealing with and how they were struggling with some of it. You think you're retired until a year or two in then you're dealing with all these aches and pains."
"Just like everything else, we wanted to work at it," Cherilus said. "We weren't just going to sit back and accept our pain."
Sims and Johnson have been business partners for the past five years, starting off investing in real estate, and later branching into the cannabis business by opening a dispensary in Niles, Michigan.
"You're always going to be an entrepreneur, and with that it comes down to, who can you trust?" said Johnson, who was enshrined in the Pro Football Hall of Fame in 2021. "We've been through blood, sweat, and tears for years. I know these guys. I know what they're about. We always wanted to, in a sense, build that camaraderie back that we had when we were playing ball because it's all about trust."
Cherilus, who is from Haiti and grew up in Somerville, said he has taken more of a silent investor role in previous ventures. But this time around, he's taking more of a hands-on role as Primitiv expands to Boston.
"It's one of those things where if I wanted to serve and do it the right way I had to get fully involved," Cherilus said. "I wanted to do it the right way because you walk around and you hear the stigma, but once this thing became legal you don't see many [people of color] owning it. So I took that extremely personally, and it was something that I really wanted to work on. "
The Boston dispensary is Primitiv's second location. It's about a 10-minute walk from South Station.
The interior is spacious, with glass cases displaying tins of edibles, packs of various flower strains, and the company's line of performance-based products, including phytocannabinoid-infused electrolyte drinks, topical creams, and rehydration sticks.
"Cannabis is really near and dear to our hearts," Sims said. "It helped us play, helped us get through some things, some bumps and bruises, and I always felt that combined together, players can do something really big. We win together, lose together, so now we're building together."
According to the City of Boston's website, there were no certified minority-owned businesses licensed by the state's Cannabis Control Commission when the city launched the Boston Equity Program For Cannabis Business in 2019.
Today, Primitiv is one of several minority-owned dispensaries in the city. The three Primitiv co-owners say they want to be a positive example for minority-owned businesses and social equity applicants.
"It's crazy because in this industry, when you talk about people who look like us, you don't see many of them anywhere," Sims said. "In Michigan, we're definitely part of the minority and in Boston even more. The fact that we have this kind of location, with this kind of push, we've almost got a duty to get it right.
"We have to get it right just for everybody else that's coming up, trying to get a piece of the pie," he said.
Sign up for Patriots updates🏈
Get breaking news and analysis delivered to your inbox during football season.