NFL
'This isn't touch football': Tom Brady questioned NFL's physicality amid ongoing rule changes
"I don't know how you can throw a flag on something that you didn't see."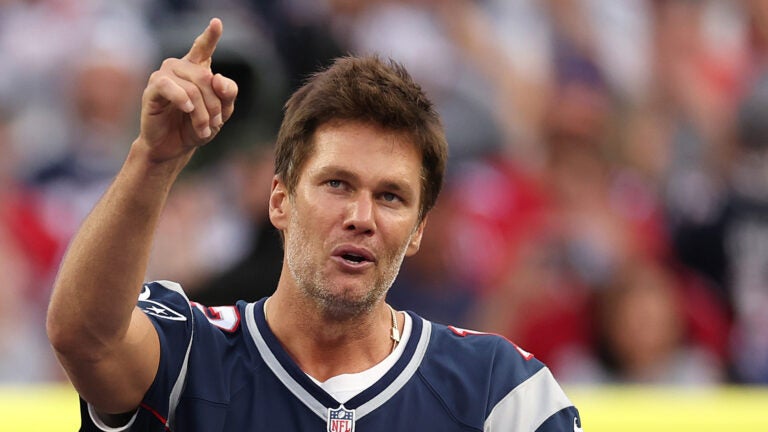 Though he was never known as a player who initiated contact, Tom Brady appears to be unhappy with what he sees as a diminishing level of physicality in the NFL.
Speaking during an episode of his "Let's Go!" podcast, the 46-year-old Brady initially got going on the subject of NFL officiating.
"Some of the rule changes that have affected the game, unnecessary roughness calls and so forth, no one likes to see players get injured, but football's a physical sport," he explained. "There's a physical element to all of this. You throw a 15-yard flag for something that 20 years ago maybe wouldn't have had a flag. That affects the game in a big way."
"There are a lot more reasons to throw flags," Brady added, referencing the number of new rules added to the NFL over the years.
And while he acknowledged that he didn't always agree with penalties that were called, Brady said that he could at least "accept" a missed call as opposed to one that wasn't based on something a referee had actually seen.
"I always had a problem when they threw a flag and it didn't happen," he told co-host Jim Gray. "For example, they'd call a hold, and there was no hold. I don't know how you can throw a flag on something that you didn't see.
"I always accepted the fact that if there was a hold and they didn't call it, 'OK I didn't see the call,'" said Brady. "So sometimes they let guys play. I always enjoyed when they did let us play a little more, like when you get into the playoffs and the refs would let you play. You'd say, 'Alright, how are they going to call the game?'
Unsurprisingly, the subjectivity of officiating was something that Bill Belichick prepared Patriots players for.
"Coach Belichick always had a saying: 'Do business as business is being done,'" Brady recalled. It was an expression meant to convey that players had to adapt in-game to whatever the precedent was set by the day's refereeing crew.
After citing an example involving a call against Seahawks wide receiver D.K. Metcalf, Brady again spoke about the physicality level in the NFL.
"I don't understand what the flag is," Brady said of his example. "This is football. This isn't touch football. This is real football, and I think the physicality — which people really enjoy — I certainly enjoyed. I love the physical element of the sport. I don't think we should ever lose that. There are so many people that want it less and less physical, it's more like flag football, which is going to be in the Olympics in 2028.
"Maybe football goes to flag football over a period of time," Brady joked. "I don't think fans would like that very much."
Sign up for Patriots updates🏈
Get breaking news and analysis delivered to your inbox during football season.