NHL
Why Ryan Reynolds, Snoop Dogg, other celebrities want to buy the Ottawa Senators
The board of directors of Senators Sports & Entertainment initiated the process to sell the team last November after the death of owner Eugene Melnyk earlier that year.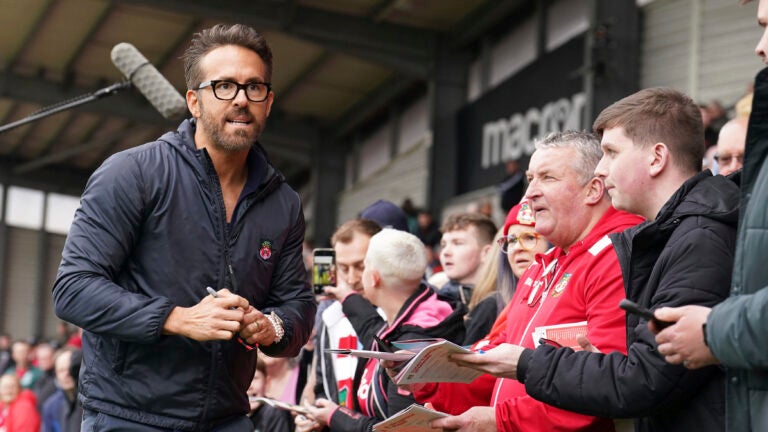 OTTAWA, Ontario (AP) — While some hockey fans may be surprised by multiple celebrities facing off for a minority ownership stake in the NHL's Ottawa Senators, experts who study the business of sport say the prospect stands to lift the team's profile to new heights. It is also seen as a safe way for stars to park their money.
Vancouver-born actor Ryan Reynolds and rapper Snoop Dogg have both confirmed their interest, while Toronto recording artist The Weeknd has reportedly also thrown his hat into the ring.
For film or music stars interested in owning a professional sports team, the opportunity simply doesn't come around often, said Michael Naraine, associate professor of sport management at Brock University.
"When you think about professional sport, it is a cartel-like system. There are only 32 teams, only 32 seats," he told The Canadian Press. "Teams like the Ottawa Senators, even though they've never won the Stanley Cup and they are not doing so hot momentum-wise on the ice, they're still highly coveted. That's the kind of impetus for why celebrities are now wanting to get into sports ownership."
The board of directors of Senators Sports & Entertainment initiated the process to sell the team last November after the death of owner Eugene Melnyk earlier that year. Melnyk left the franchise to his daughters, Anna and Olivia.
Reynolds is attached to a bid worth more than $1 billion led by real estate developer Remington Group, while Snoop Dogg announced he is part of a bid spearheaded by Los Angeles-based businessman Neko Sparks. The Weeknd has agreed to be a partner in a bid led by Toronto billionaires Jeffrey and Michael Kimel, according to the Ottawa Sun.
A recent valuation by Forbes listed the Senators at $800 million, 24th out of the NHL's 30 teams.
Concordia University sports economist Moshe Lander said owning a sports franchise is a safe way for celebrities to invest, often with exponential returns. He noted Melnyk purchased the Senators — who play in what Lander called "a middling NHL market" — for $92 million two decades ago.
"It's a cast of otherwise forgettable players. It's the epitome of average. Yet the value of the franchise has gone up 10 times in 20 years," Lander said. "When you bring celebrity into the story, then celebrity has the ability to monetize that ownership stake beyond just the appreciation of the value of the team."
Reynolds has expressed interest in creating a television series about the team through his production company, Maximum Effort, similar to its hit reality show, "Welcome to Wrexham," about the Welsh soccer team the actor co-owns.
Lander said the Reynolds bid "checks off all the boxes" for the NHL, as he brings experience "getting eyes onto a sport that goes beyond just watching the event itself."
"He's done that for that fifth-division, (British) soccer team that nobody outside of that market would have ever heard of. All of a sudden, people are caught up in the real-life 'Ted Lasso,'" said the economist, referring to the television show of an American who helps coach a U.K. soccer team looking for a comeback. "From the NHL's standpoint, they're going to say, all right, we bring on an owner who is going to create content for us, who's shown proof of concept in being able to create content in an area where people would otherwise not care, and somehow get them to care."
Snoop Dogg, a longtime hockey fan, has said he would use his stake in the Senators to help grow the sport in the U.S., especially among Black children.
The deadline for interested groups to submit final non-binding offers is May 15.
Sign up for Bruins updates🏒
Get breaking news and analysis delivered to your inbox during hockey season.