Olympics
This photo captures what it feels like to be Michael Phelps's rival
You're not going to catch him.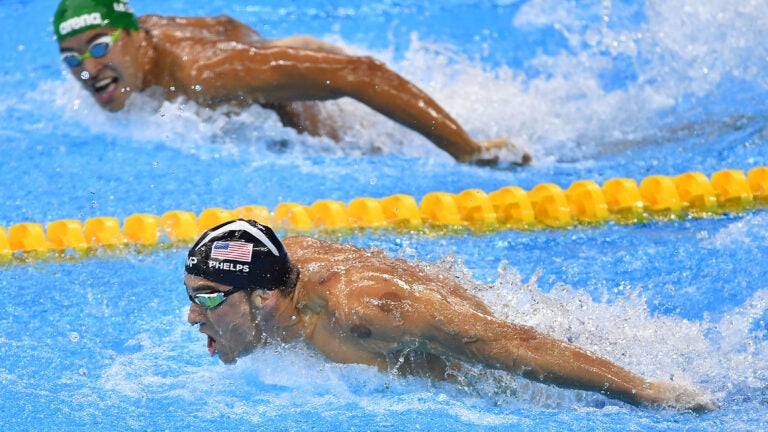 South African swimmer Chad le Clos is very familiar with Michael Phelps's swimming technique. He gets a great view of it from watching Phelps soar through the pool ahead of him.
Phelps continued to surpass even the loftiest of Olympic expectations Tuesday night, collecting his 21st gold medal in the 200 meter butterfly, further distinguishing himself as the most accomplished athlete in the history of the Games.
Le Clos stunned Phelps in the event at the 2012 games in London, but Phelps beat his rival this time around. Phelps added to the growing Team USA medal tally, which now stands at 27 – ahead of second place China by a whopping 10 medals.