Olympics
Aly Raisman's parents talk about the moment they realized their daughter's Olympic dream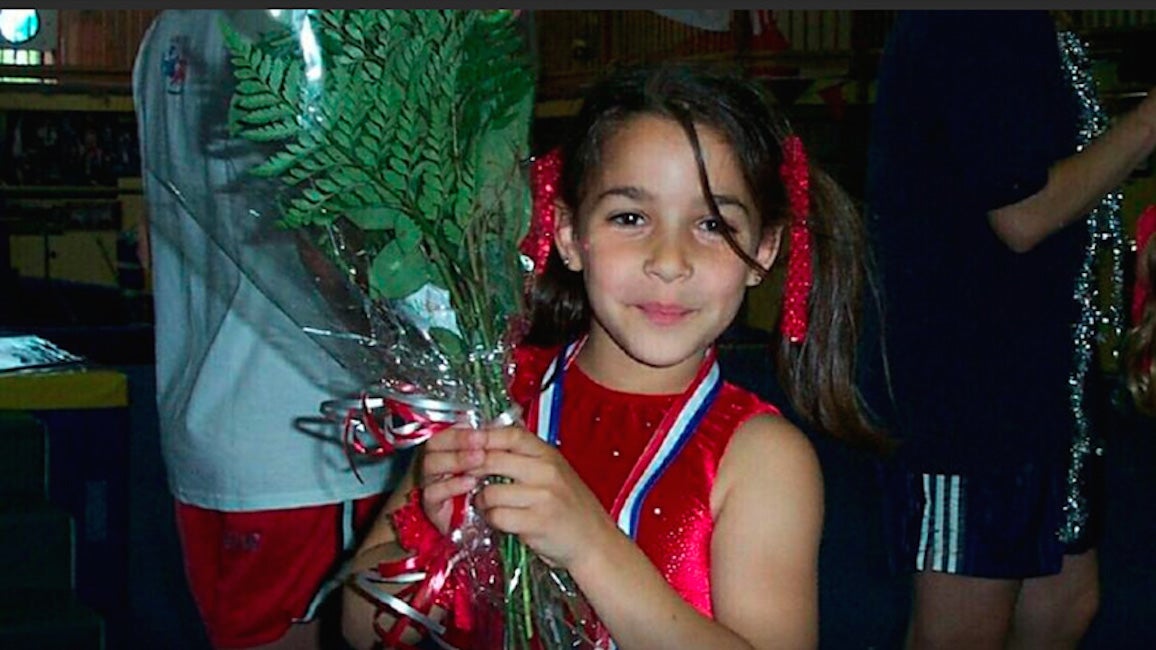 Lynn and Rick Raisman always knew their daughter loved gymnastics—but it wasn't until they were sitting on the couch watching the 2004 Summer Olympics with their then 10-year-old that they realized just how much.
Aly Raisman, a now four-time Olympic medalist and the reigning floor champion, started gymnastics around the age of 2.
"She always really loved it," Lynn said. "I would go to meets with her, and she'd be watching other meets on YouTube of the girls at the Olympics or Worlds. She was always really into it."
But there was one video in particular the now 22-year-old watched "over and over again," according to her parents: the 1996 Olympics team finals.
"That was the first U.S. team that won gold," Lynn said. "In 1996, I had recorded the Olympics or something, and my parents were going through boxes of stuff and they were like, 'Oh we found this video.' So we gave it to Aly and she was just watching it over and over and over again. But I think that we didn't really realize that at the time she was thinking, 'I'm going to go.'"
It wasn't until Aly was 10 that Lynn said they first realized her Olympics dreams.
"[We were] watching Carly Patterson at the Olympics … and I was like 'Oh my god, this is so nerve-wracking. Her mom must be so nervous! I'm glad this isn't something I have to do because I'm watching her, and I'm so nervous for her and I don't even know her,"' Lynn said. "And Aly was just like, 'What are you talking about? I'm going to the Olympics. I can't believe you just said that. That was so mean!'"
This desire was news to Lynn and Rick.
"I was like, 'Oh I didn't know you wanted to go. Of course I think you can go,'" Lynn said. "But she was 10, and I didn't really think she could go!"
Aly later told her mom that it was the 1996 video her grandparents had found that inspired her own dreams of standing on the podium. She said she was mesmerized by gold medalist Lilia Podkopayeva's floor routine.
"She said that watching this girl win the floor, she just knew that was what she wanted to do more than anything," Lynn said. "She told me after, 'I knew watching that routine that I wanted it.'"
[bdc-gallery id="1160108″]