Olympics
This US swimmer returned home from Rio to a lawn filled with paper hearts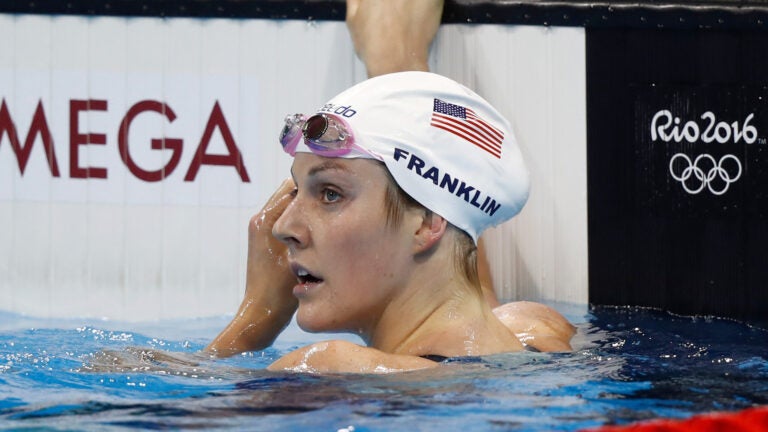 After heartbreaking performances at the Rio Olympics, Missy Franklin was treated to a heartwarming homecoming.
The U.S. swimmer returned home to Colorado from Rio on Wednesday and was surprised when she found her front lawn filled with paper hearts and supportive messages.
Franklin tweeted a video showing off the dozens of pink hearts, saying she was "blown away by this love and compassion."
I am beyond blown away by this love and compassion. I have the best community in the world around me! THANK YOU? pic.twitter.com/iuoQDHY1lP

— Missy Franklin (@missyfranklin) August 17, 2016
The 21-year-old, six-time Olympic medalist earned herself one gold medal in Rio as part of the 4×200-meter freestyle relay, but she was only chosen to swim in the preliminary heat, not the final. She then failed to qualify for the 200-meter freestyle final, describing it as "the most disappointed [she's] ever been in any athletic performance."
Franklin told USA Today that she plans to leave her home state of Colorado later this year to return to UC Berkeley to continue her education and train for the 2020 Summer Games in Tokyo.