Olympics
'I am a victim of sexual abuse': Aly Raisman opens up on '60 Minutes'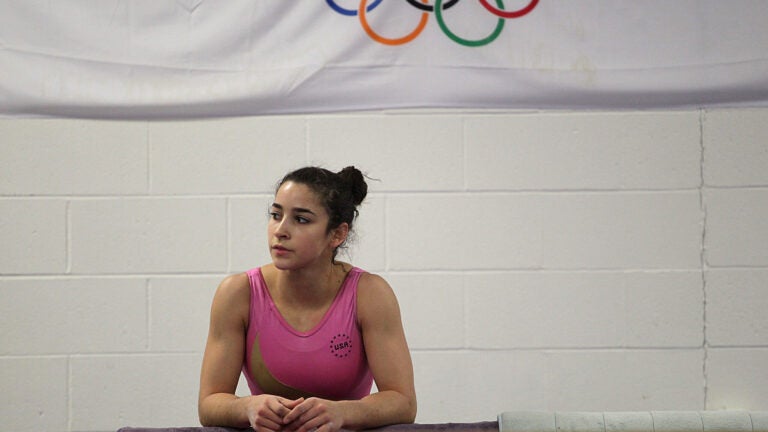 Aly Raisman is angry.
The six-time Olympic medalist and Needham native recently revealed that Larry Nassar, the former doctor for the US national gymnastics team, had sexually abused her.
Now, Raisman wants to speak out about it to protect younger athletes coming up, while trying to influence change in the power structure of USA Gymnastics.
"I'm really upset because I care a lot when I see these young girls that come up to me, and they ask for pictures or autographs, whatever it is, I just . . . I can't . . . every time I look at them, every time I see them smiling, I just think, 'I just want to create change so that they never, ever have to go through this,' '' Raisman said in a "60 Minutes'' interview that aired Sunday.
In the interview, Raisman talked about when the abuse first happened, why she did not first recognize Nassar's treatment as sexual assault, and why she is pushing for a culture change.
"I was in denial. I was like, 'I don't even know what to think.' You don't want to let yourself believe but, I am . . . I am . . . I am a victim of sexual abuse,'' she said. "Like, it's really not an easy thing to let yourself believe that.''
Raisman is now among the more than 130 women who have made similar claims about Nassar, who worked with USA Gymnastics for more than two decades. Many of the athletes who have accused Nassar of sexual assault say his treatment for hip and back pain included him inserting a gloveless hand into their vagina, according to "60 Minutes.''
Raisman, now 23, did not go into graphic detail about what Nassar did to her, but said Nassar first treated her when she was 15. She said she trusted Nassar and that she was "really innocent.''
"I didn't know anything differently,'' she said. "We were told he is the best doctor. He's the United States Olympic doctor and the USA Gymnastics doctor, and we were very lucky we were able to see him.''
Raisman described Nassar's behavior — buying her presents or other knick-knacks, giving her sweets — as an effort to gain her trust while seemingly attempting to normalize the assaults and make her question herself if ever asked about it. In 2015, an investigator working for USA Gymnastics approached Raisman about Nassar. But she said it wasn't until after she spoke with the investigator that she began to realize Nassar's treatment was not normal.
"I want people to know just because someone is nice to you and just because everyone is saying they're the best person, it does not make it OK for them to ever make you uncomfortable,'' she said. "Ever.''
Raisman said she hopes that athletes speaking out, including teammate McKayla Maroney, will force change in a system and culture that allowed it to happen for years — other than just replacing Steve Penny, the ex-president of USA Gymnastics, with Kerry J. Perry. Raisman pointed out that when critics question why athletes took so long to speak out, the conversation is framed incorrectly and should be refocused on the perpetrator.
"Why not look at what about the culture?'' she said. "What did USA Gymnastics do, and Larry Nassar do, to manipulate these girls so much that they are so afraid to speak up?''
Lynn Raisman, Aly's mother, told "60 Minutes'' that the biggest thing she wants other parents to take away from the piece is that "predators aren't just strangers.''
"They can be highly educated,'' she said. "They can be very well-respected in the community. It could be a family member, it could be a family friend.''
Meanwhile, Raisman said she's still sorting through everything she has been through — and will continue to do so.
"I think it's important for people to know too I'm still trying to put the pieces together today,'' she said. "It impacts you for the rest of your life.''