Olympics
Canadian defenseman sorry for removing medal during ceremony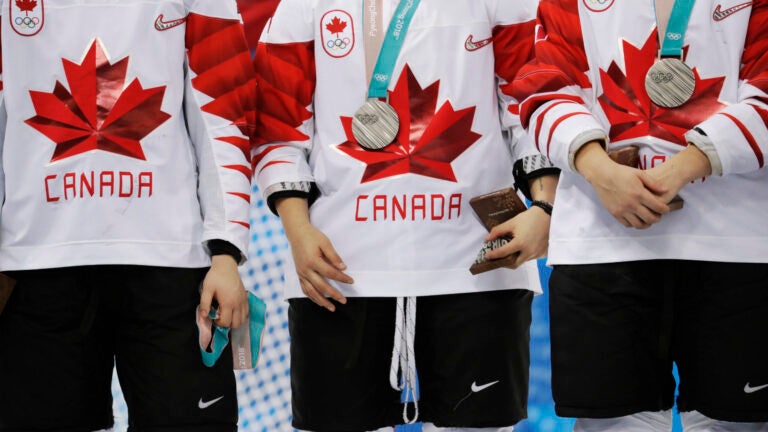 GANGNEUNG, South Korea (AP) — Canadian defenseman Jocelyne Larocque apologized Friday for taking off her silver medal almost immediately after it was placed around her neck at the Pyeongchang Olympics.
Larocque, a two-time Olympian, then held onto the medal during the medal ceremony following the United States' 3-2 shootout victory over Canada on Thursday. Canada had won the previous four gold medals in women's hockey.
She issued a statement through Team Canada apologizing to the IOC, International Ice Hockey Federation, the Pyeongchang Olympic Organizing Committee, the Canadian Olympic Committee, Hockey Canada and her teammates and fans. She says she meant no disrespect but her emotions took over.
"Please understand this was a moment in time that I truly wish I could take back," Larocque said. "I take seriously being a role model to young girls and representing our country. My actions did not demonstrate the values of our team, myself and my family and for that I am truly sorry."
Melody Davidson, general manager of Canada's national team programs, said she talked to Larocque, who did not mean to be disrespectful.
"She is very remorseful and takes responsibility for her error," Davidson said. "Emotions run high at the Olympic Games, and never more so than in a gold-medal game, but at all times we expect our program to act professionally and demonstrate sound sportsmanship. I would like to congratulate the United States on their victory."