Olympics
Canadian athlete detained after taking a car at Olympics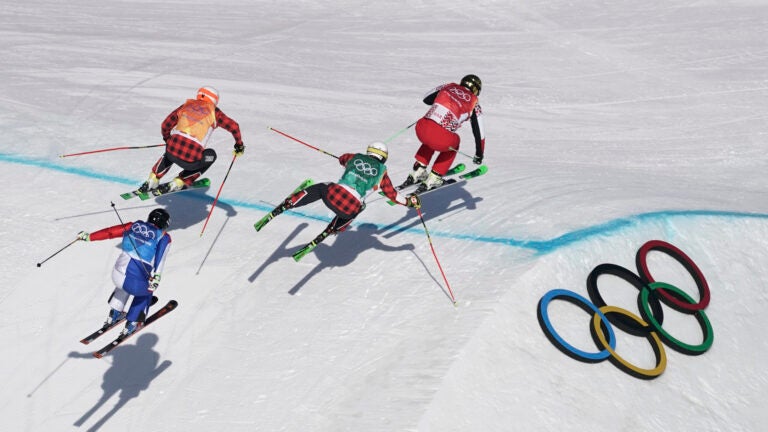 PYEONGCHANG, South Korea (AP) — South Korean police say they've detained a Canadian ski cross competitor, his wife and a coach for allegedly taking a car during the Pyeongchang Olympics.
Police on Saturday said the three allegedly got into a car in front of a bar and drove it near the Pyeongchang athletes village before they were stopped by police on patrol in the early hours of the morning.
All three were intoxicated when they were stopped, the police said.
They were still in custody in Gangneung at 6:30 p.m. Saturday, according to police in Pyeongchang and at the Gangwon Provincial Police Agency. The three have been banned from leaving South Korea, but police said it was likely the group would be released upon payment of a fine.
Police released the nationalities and ages of the three people who were detained, describing them as two Canadian men, 35 and 48, and a 32-year-old American women.
The police and the Canadian Olympic Committee declined to release the names of those involved.
There were only four Canadian men competing in ski cross at the Olympics. The only one who is 35 is Dave Duncan.
Canadian Olympic Committee chief executive Chris Overholt said an "incident occurred" just after midnight.
"We have confirmation that individuals attached to our team are involved in the investigation and they're cooperating," Overholt told a news conference Saturday. "We take this matter, of course, very, very seriously. However, until we know the results of the investigation, we're not really in a position to comment much further."
Duncan competed Wednesday and placed 8th. He later said on Instagram, "So this is what an Olympics is supposed to feel like. A solid 8th place here … My best skiing of the season and an effort I'm proud of."
Ski cross mixes natural terrain with man-made features including big-air jumps and high-banked turns. Multiple skiers race down the course at once