Olympics
Here's what USA Gymnastics had to say about its relationship with Aly Raisman
"We truly appreciate Aly and her contributions to the sport of gymnastics."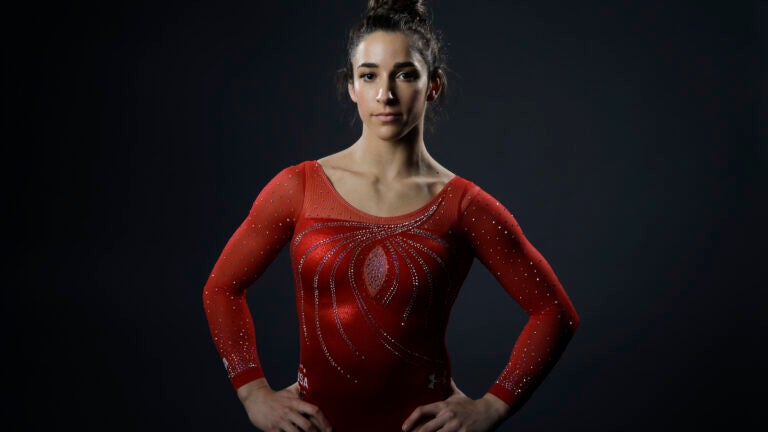 The Globe asked USA Gymnastics about its relationship with Aly Raisman, the Needham gymnast and Olympics star who is suing the organization for failing to protect her from sexual abuse by former Team USA doctor Larry Nassar.
Here are USAG's responses.
One of the most decorated gymnasts in US history was not invited to the national championships in her hometown. How does USAG go about repairing this relationship?
We truly appreciate Aly and her contributions to the sport of gymnastics. USA Gymnastics welcomes any and all of our former athletes, especially our Hall of Fame, Olympic, World and national team members, to attend any of our events. Information was posted on the USA Gymnastics Alumni Network Facebook page in July, and information also was sent directly to USA Gymnastics Hall of Fame members regarding complimentary tickets for this week. USA Gymnastics does not directly invite athletes to attend, outside of what is mentioned above, unless they are members of a team that is being recognized during the event, like the 2008 Olympic Team is this year.
What comment does USAG have about its relationship with Aly? How does USAG plan to work with Nassar survivors going forward?
Aly is one of our most decorated athletes, and she is a passionate ambassador for young women.
USA Gymnastics looks forward to the day when our legal situation is resolved, so we can join together with Aly and other survivors for additional positive change.
USA Gymnastics has and will continue to reach out to survivors to help in our efforts moving forward. Like with the USA Gymnastics Athlete Task Force that includes a survivor of sexual abuse, the organization continues to listen, meet and incorporate the voices of our survivors and athletes into our policies, procedures and initiatives to create a highly empowered environment.
Aly says she is frustrated with the speed of change and lack of transparency from USAG. How does USAG respond?
USA Gymnastics appreciates Aly's perspective, and we hope she will support the commitment the organization has and will continue to make toward transformational change. We share her commitment for athlete safety and well-being, and it is at the forefront of everything we do. While we too want change to occur as quickly as possible, USA Gymnastics is focused on taking the time necessary to do the right thing, have the right people involved in our efforts, and make sure our structure, policies and procedures reflect our commitment to becoming a stronger, more empowered organization for all members moving forward. In the last eight months, USA Gymnastics has implemented policies, procedures and other changes that demonstrate our commitment to this mission. These changes not only reflect our highest priority of creating a safe environment for our athletes, but also incorporates the realities and concerns of our professional membership. We recognize that we, and the gymnastics community, have more work to do, and we are dedicated to doing everything we can to provide a safe, positive and encouraging culture for our athletes and all members.
What is your response to Raisman's distrust of the SafeSport program launched in response to the Larry Nassar case?
The U.S. Center for SafeSport is an independent organization that has the exclusive authority to handle sexual misconduct for the U.S. Olympic and Paralympic movement. USA Gymnastics is one of the organizations that is bound to following the center's code and to implement any decisions it renders. USA Gymnastics is responsible for handling grievances filed regarding physical and verbal/emotional abuse, bullying, hazing and harassment. Additionally, USA Gymnastics is fully cooperating with the independent investigation run by Ropes and Gray, as well as the investigations by various Congressional committees and members. We are hopeful the findings will shine a light on how abuse of this magnitude had gone undetected for so long.