Olympics
With medical career waiting, Gevvie Stone takes one last shot at Olympic rowing glory
Stone will race in the double sculls event with fellow Massachusetts native Kristina Wagner later this month.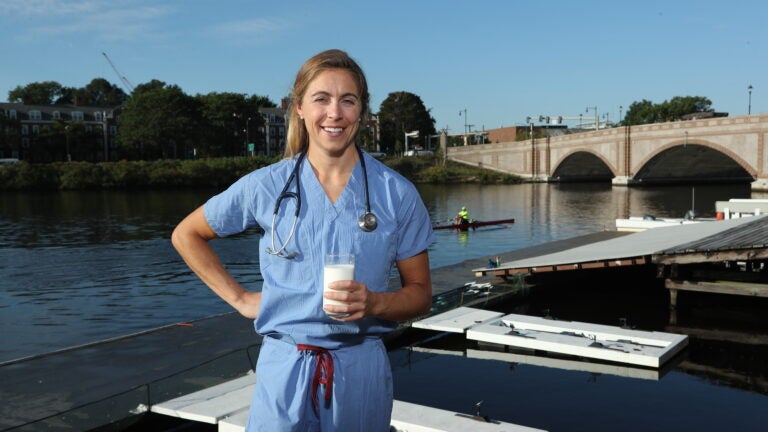 As her Twitter bio says, you can trust Gevvie Stone. She's a doctor.
The Newton native is an emergency medicine physician at Beth Israel Deaconess and studied medicine at Tufts University — one of the foremost medical institutions in the world.
But she's put her medical career on hold a number of times in the past to pursue a different kind of excellence.
Stone is also one of the best women rowers in the world: a three-time Olympian who's represented the United States in London (2012), Rio (2016), and now Tokyo this year.
Doing both for so long hasn't been easy.
"They both demand close to 100 percent of my energy," she said of her dueling passions. "When I'm doing medicine, I'm training, but it's in the back seat. When I'm rowing, I'm doing some medicine with research, studying and the rest, but it's in the back seat."
Stone notes she's taken "three big leaves of absence" from practicing medicine to train for the Olympics, including this longer-than-expected break to train for the Tokyo games that were postponed in 2020.
After more than a decade of flitting between the two worlds, Stone says she's put off her medical career for too long. That's why the 2021 games in Tokyo will likely be her last run at the Olympics: "I think three [Olympics] is going to be the magic number for me."
An Olympics unlike any other.
Her third Olympic appearance will certainly be a unique experience compared to her other trips.
For one thing, there's the whole "global pandemic" thing that postponed the 2020 Games until this year in the first place.
While Stone says she isn't overly concerned about safety at the Tokyo Games — she's been fully vaccinated for months — she acknowledges there will be a lot more business than pleasure this time around.
"In London and Rio, we got to explore the cities…watch other sports compete, meet other Olympians, and enjoy the process of being there," she said. "This time, it's going to be strictly the Olympic village and the venue, and we head home immediately after we're done competing."
But after seeing the 2020 Olympics postponed mere days before trials were set to begin, Stone is just grateful for the chance to compete after all her training.
"The part that we've been training for and working for is going to happen," she said. "It'll be the best in the world competing on the biggest stage. That really is why we do it."
Speaking of which, even the competition aspect will be different this time around for Stone.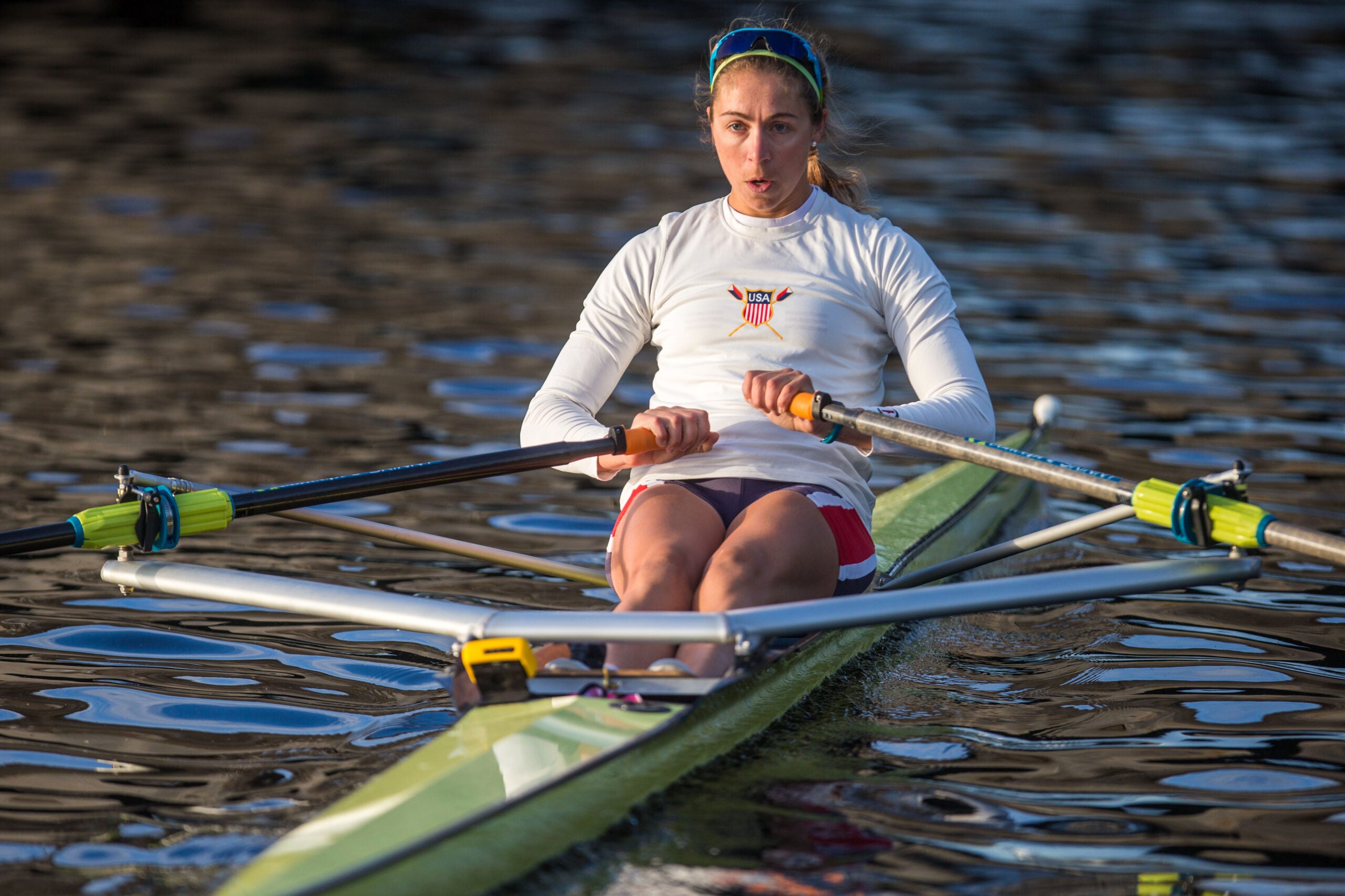 She originally aimed to qualify for the Tokyo games in the single sculls, the event she won a silver medal in at Rio in 2016 and has dominated stateside to the tune of 10 Head of the Charles Regatta titles.
But she lost in U.S. trials to Kara Kohler, just missing out on her bid to become the oldest American ever to qualify for Olympic single sculls.
So Stone found another way to make the team. She jumped into the double sculls event for the first time in her Olympic career with Weston, Massachusetts native Kristina Wagner, the third-place finisher in the U.S. single sculls trials, as her partner.
Though the two had never rowed together before this spring, according to Stone, they battled to a victory in the trials to officially book their trips to the 2021 games.
Preparing for life after the Games.
The Games begin on Friday, July 23, with the rowing events taking place during the first week of the Olympics, and end Saturday, August 8.
On Monday, August 9, Stone plans to be back in the emergency department at Beth Israel to resume her residency after taking one week "off" in Tokyo after her races finish — her time as an Olympic rower presumably behind her.
But just because she doesn't plan to row in the Olympics anymore doesn't mean she's done with either the sport or the Games in general.
"I love rowing so much, I want it in my life somehow," she said. "It's almost impossible to quit it cold-turkey. The more I do it, the more I become addicted to it."
One of her future goals is to complete a sports medicine fellowship and become the team doctor for the U.S. rowing squad.
And while she isn't a dietitian or nutritionist by training, Dr. Stone has at least one secret to success to share with athletes: drink your milk.
"I grew up drinking milk, drank milk through college and currently," she said, noting that she enjoys a good old bowl of milk and cereal as much as anyone. "It's something I believe in not only for myself and my nutrition and recovery but also as a doctor who's learned a little bit about nutrition."
That's why Stone started a partnership with New England Dairy, a local nonprofit supported by dairy farmers, after the 2016 Rio Olympics and continues to advocate for dairy consumption both on her own and on their behalf.
Milk is in her bones — and not just because of the calcium it provides. One of her uncles was a diary farmer growing up and now makes cheeses on the South Coast, showing her "a lot of different sides" of dairy production: "I don't go easily into partnership agreements, but this one was an easy 'in.'"
It looks like Stone will have her hands plenty full once her time on the Olympic stage is done next month. But that doesn't mean you won't see her with oars in her hands at some point.
"Fortunately, the Head of the Charles is in our backyard," she said, "so I'll have a chance to race that."
Get the latest Boston sports news
Receive updates on your favorite Boston teams, straight from our newsroom to your inbox.