Olympics
Katie Ledecky crushes first women's 1,500-meter freestyle in Olympic history
Ledecky finished with a time of 15:37.34.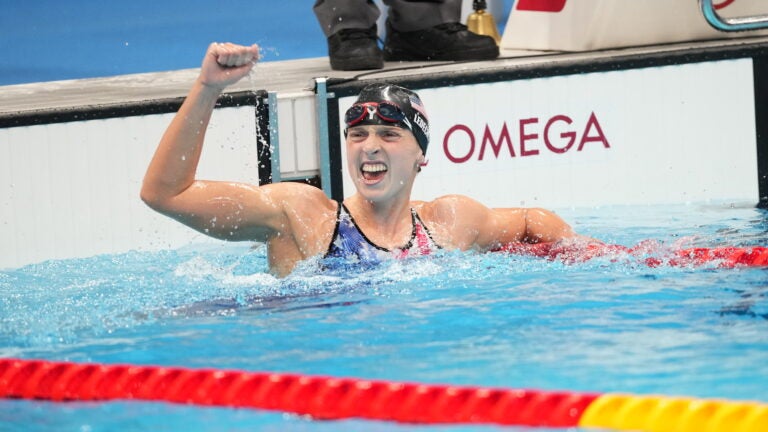 Katie Ledecky won her first gold medal of the Tokyo Games on Wednesday, dominating the 1,500-meter freestyle, just as she was expected to.
For Ledecky, the 1,500 victory in 15:37.34 capped off a busy morning at the Tokyo Aquatics Center. It came a little more than an hour after she suffered the biggest disappointment of her Olympic career as she failed to get on the podium in the 200-meter freestyle race.
Erica Sullivan of the United States finished second in 15:41.41, more than four seconds behind Ledecky but good enough for silver. Sarah Kohler of Germany won bronze in 15:42.91.
This was the first time women have been able to race at 1,500 meters at the Olympic Games, even though men have been competing at the distance for decades.
Ledecky was a body-length ahead of Jianjiahe Wang of China after 200 meters and 5 meters ahead at the 300-meter mark. Breathing every other stroke, and stretching her lead on each turn, she swam in cruise control for the remainder of the race, a long test that is both mentally and physically exhausting.
But the longer the race, the stronger Ledecky is. The race quickly turned into a race for second place.
This article originally appeared in The New York Times.