Olympics
Lynn's hometown hero, Rashida Ellis, takes the Olympic stage
"She represents what it means to have that human strength to come from nothing."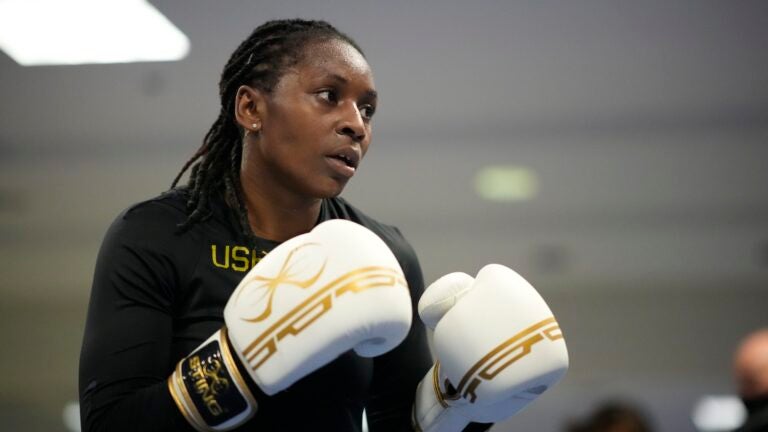 On Thursday, Rashida Ellis will step into the ring at the Tokyo Olympics to face Carolina Dubois of Great Britain in the preliminary round of the women's lightweight boxing division.
As a freshman in high school, Ellis, although a shining star in basketball, had already set her eyes on Olympic boxing gold.
Ellis is a 2014 graduate of Lynn English, where she met Rachael Randall, who was the school's nurse and freshmen girls' basketball head coach.
At the time, Randall was scouting for students to join the team, and Ellis was athletic and seemed like a great fit. Ellis went to tryouts and instantly made the roster.
"She was incredible; the next day, she went to a scrimmage where she had 16 steals in the first quarter," Randall recalls. "Our radars went up, 'wow this kid is talented.'"
Shortly after, though, Ellis told Randall that playing on the basketball team didn't align with her ultimate goal.
"She said, 'I love basketball, I enjoy playing for you guys, but I'm going to be an Olympic boxer one day,'" Randall said.
Paving the way
Ellis wouldn't be able to put on her gloves, feel the adrenaline, and be televised worldwide if it wasn't for former pro boxer Gail Grandchamp.
Not only did Grandchamp fight in the ring, she also fought in court against sexual discrimination in competitive sports. As part of the North Adams State College boxing team, the boxer now turned trainer wanted to compete in the Golden Gloves competition, but was denied for being female. She sued the Amateur Boxing Federation to be registered as an amateur boxer and won her case in 1992.
Grandchamp worked tirelessly for equal rights, which led to the 2012 Summer Olympic Games in London to allow women's boxing as a competitive sport.
"The greatest joy of my lifetime was to spend years in court to fight for the right for women to box," Grandchamp said. "I opened up that door that should have always been open."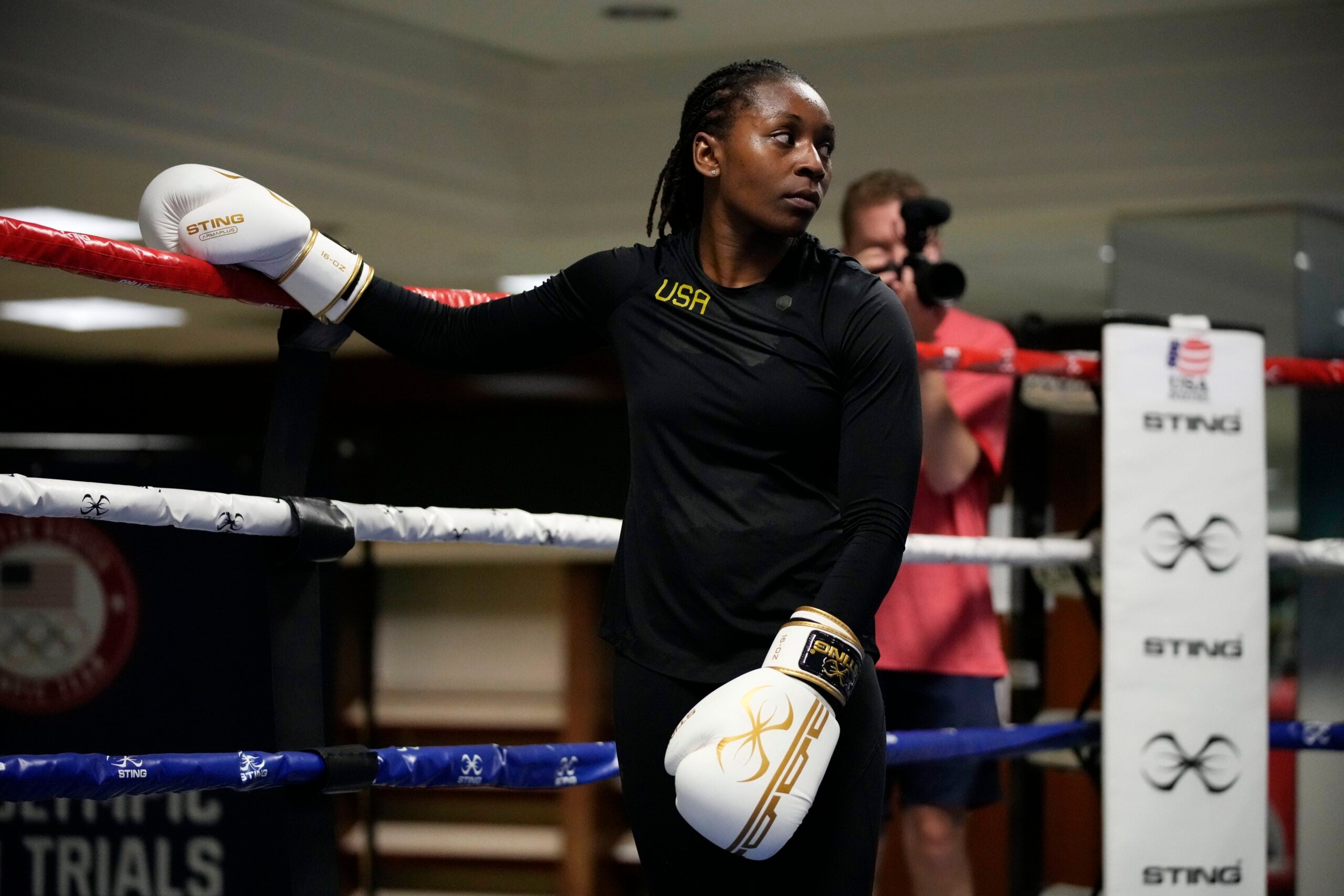 Grandchamp, who now owns a studio in North Adams where she continues to uplift and train the next generation of boxers, is pleased to see Ellis continue her legacy.
"It's very exciting to see the caliber and the tenacity and the skill level of these female fighters," she said.
Becoming a boxer
Ellis grew up in Lynn, where residents, family members, and friends like Randall are excited to see her compete at this level.
The 26-year-old already has many accolades to her name, including being named USA Boxing's Elite Female Boxer of the Year in 2019.
Her coach, Alexander Sepulveda, sees this as a touching moment.
"I feel like crying, I feel so emotional for her, this is a dream for anybody, a father, a coach," Sepulveda said as he wiped a tear from his face. "It's like seeing your own kid flourishing like a flower."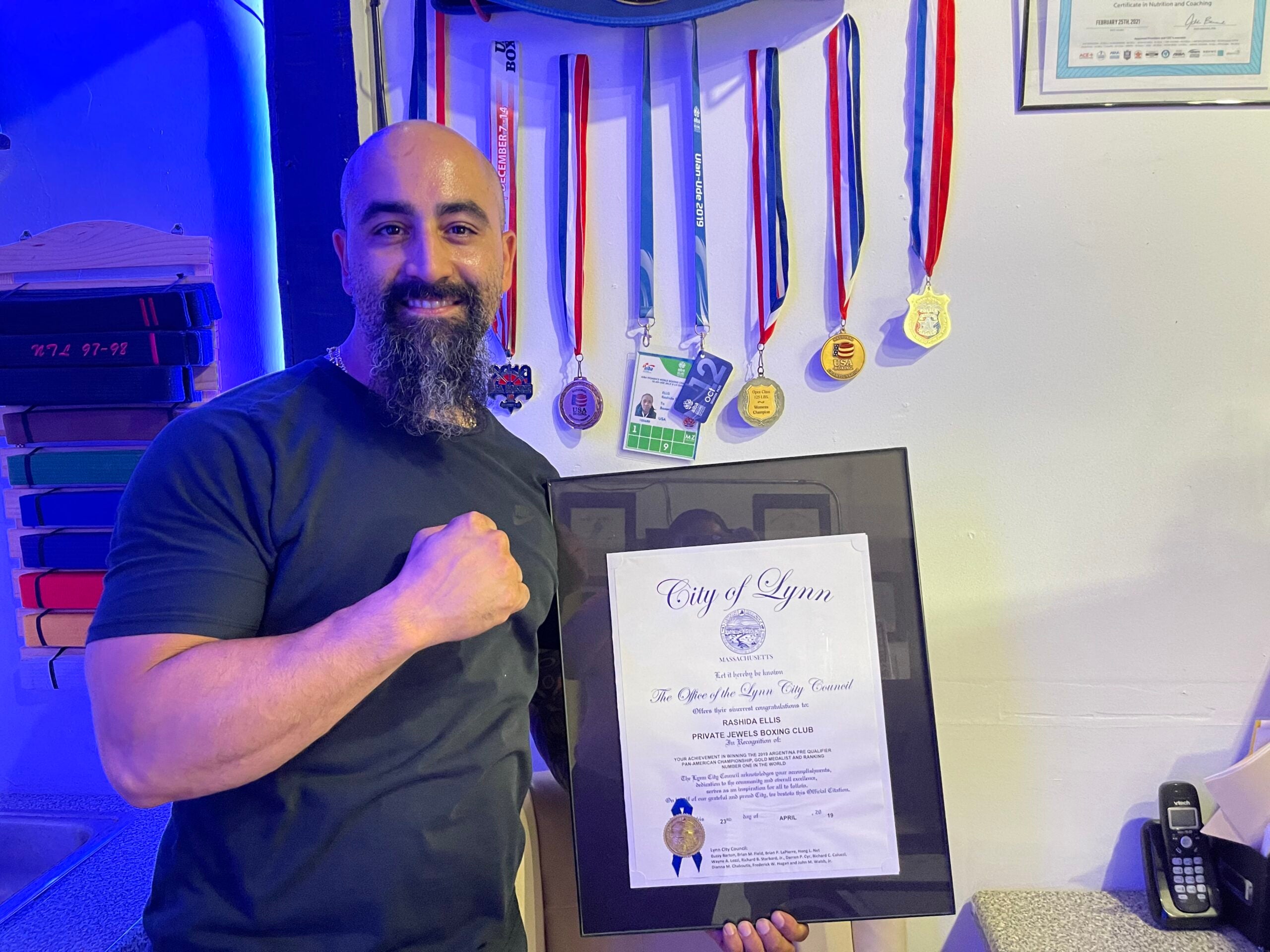 Sepulveda, who owns Private Jewels Fitness and Boxing in Lynn, will watch Ellis's upcoming fight with his students. The coach understands the sacrifice that she went through to get herself to Tokyo.
"Rashida is a person that will give you five or six solid hours a day in the gym; she lives, breathes, eats, and thinks about boxing," he said. "Boxing isn't a sport you come to play; it's a lifestyle."
Although Sepulveda sees Ellis as a phenomenal boxer, she is also a person to give back to her gym by helping others along the way.
"She's not just a fighter but a great community leader," he said. "It's not always about her; she takes time to work with these kids to make sure they love and understand the sport."
One of Sepulveda's students, Anderson Blanco, 16, looks to Ellis as a role model. Blanco, who attends Lynn Tech, is new to the gym this year and became Ellis's sparring partner.
"To see her transformation from working out at the gym and going to the Olympics, it makes me feel like I can do it too," Blanco said. "She represents what it means to have that human strength to come from nothing."
Ellis is keeping the family boxing tradition alive by following in the footsteps of her older brothers Ronald Jr. and Rashidi Ellis, who have gone to compete at the professional level. Her parents, Ronald and Beverly Ellis, will be traveling to Orlando next week, where the Olympics will be hosting parents since spectators aren't allowed in Tokyo due to COVID-19 restrictions.
"I feel very blessed; it's an honor that she's my daughter; she's a great kid," Ronald said.
As viewers prepare to watch Ellis take the ring, many will remember the ambitious and gifted teenager who would run at the beach at the crack of dawn.
Ellis's former basketball coach, Randall, believes that Lynn has a bad reputation due to the lingering effects of crime, but this groundbreaking moment for Ellis is a testament that Lynn is so much more than the taunting rhyme "Lynn, Lynn, the city of sin, you'll never come out the way you went in."
"She speaks to what Lynn embodies and why Lynn is such a great place," Randall said. "You can dream your dream, and you can make it happen through hard work and perseverance."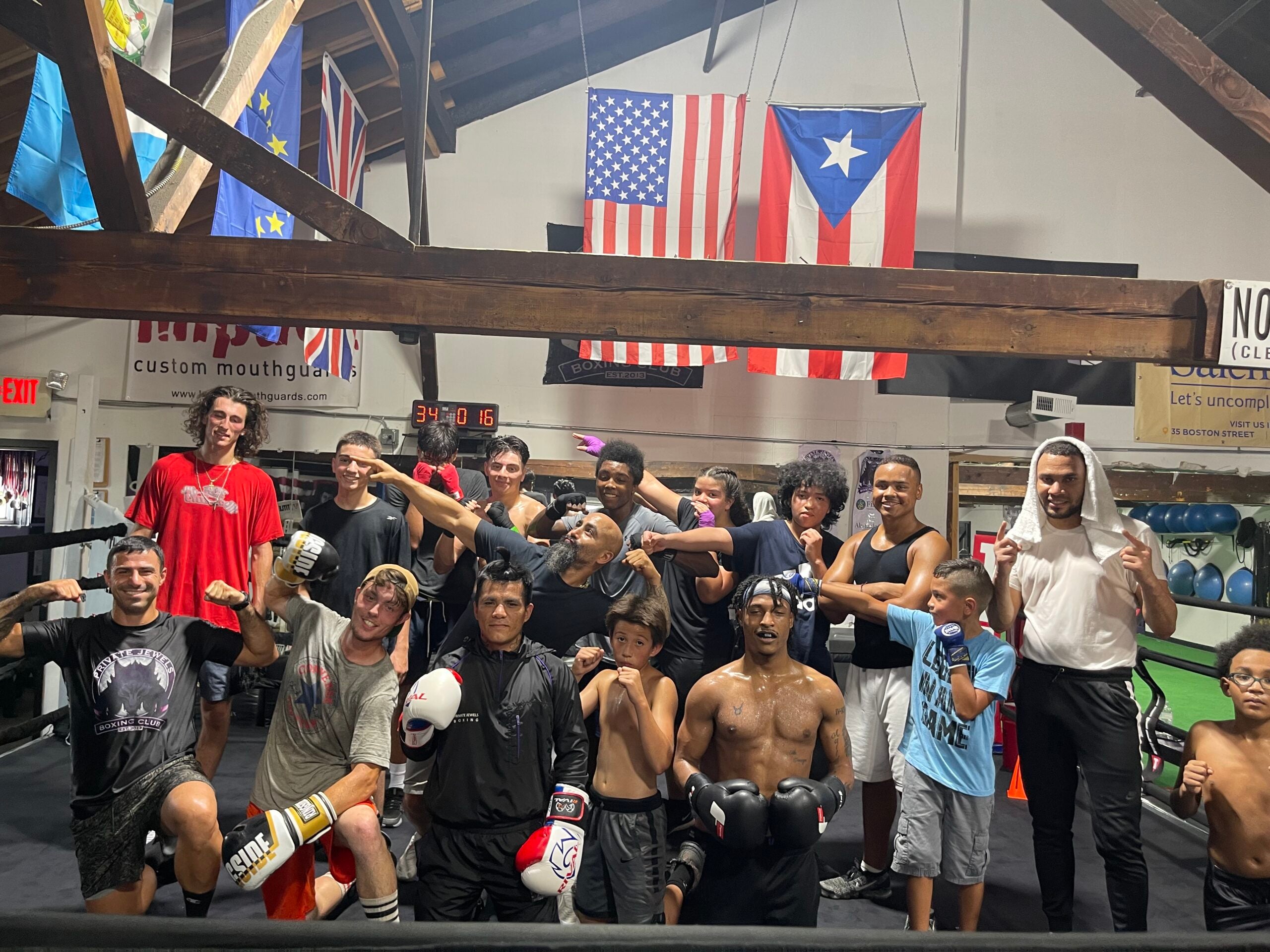 Get the latest Boston sports news
Receive updates on your favorite Boston teams, straight from our newsroom to your inbox.