Politics
Miami fan Marco Rubio ponders a Tom Brady-free NFL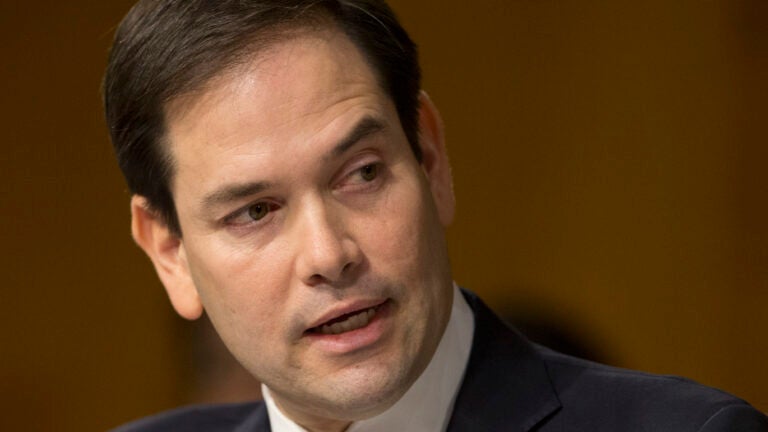 WASHINGTON (AP) — Sen. Marco Rubio of Florida, a lifelong fan of the Miami Dolphins, has grown weary of watching the New England Patriots rack up Super Bowl wins while his team watches from afar.
Operating on the theory that misery loves company, he tried Thursday to sell a fellow Patriot antagonist on a plan he's cooked up to sideline New England's star quarterback, Tom Brady.
New York Jets owner Woody Johnson, selected by President Donald Trump to be ambassador to the United Kingdom, appeared before the Senate Foreign Relations Committee for his confirmation hearing. Rubio's a member of the panel. And before he quizzed Johnson on issues like counterterrorism and Brexit, the senator got the other important business out of the way.
First, because the Jets and Dolphins are rivals — both are in the NFL's AFC East division along with the Patriots — Rubio cleared a few things off his chest.
"Support for your nomination due to you relationship with the New York Jets is painful and difficult, but I'm willing to do it for the good of the country," he told Johnson as laughter filled the crowded committee room.
Rubio quickly pivoted to the more dastardly, common enemy: Brady. The 39-year-old signal caller has five Super Bowl rings and is a certain first-ballot Hall of Famer. The Patriots have collected eight consecutive AFC East titles, while Miami hasn't even won a playoff game since 2000.
"I think you and I agree the country would be well-served if a certain Thomas Brady were nominated ambassador to Brazil," Rubio told Johnson. "Perhaps that could be arranged before September of this year," which is start of the NFL's regular season.
Brady is married to Brazilian-born supermodel Gisele Bündchen.
"I don't know why people are laughing," Rubio said, trying to keep a straight face. "I'm very serious."
Sen. Edward Markey of Massachusetts tossed cold water on the scheme. President Donald Trump and Patriots owner Robert Kraft are close friends, he said.
"So I don't think there's any chance of Tom Brady leaving the country until he's won at least two or three more Super Bowl championships," Markey said. "At that point, it's whatever he wants."
___
Contact Richard Lardner on Twitter: http://twitter.com/rplardner