Rob Gronkowski
Of course we're getting a Rob Gronkowski cartoon series brought to us by LeBron James
The Gronkiest news ever.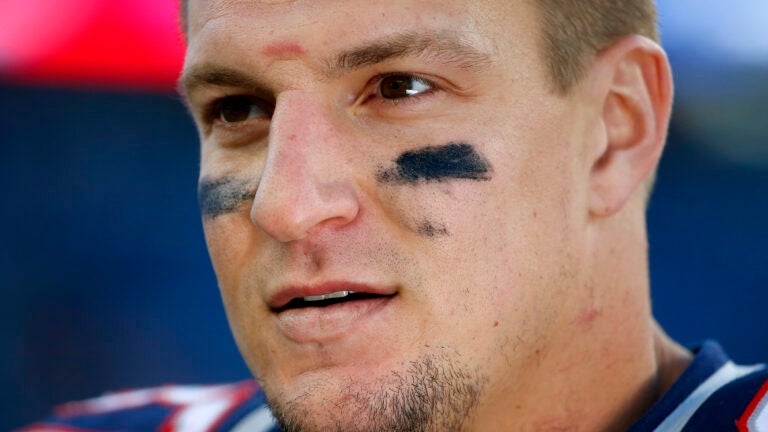 LeBron James just signed a $15 million deal with Warner Bros. for his "Uninterrupted'' sports-entertainment platform, reportsThe Hollywood Reporter. The goal of the venture is to create "athlete-centric content'' — like video shorts, interviews, and documentaries — for platforms including mobile, web, and social.
Essentially, this whole project is another step toward creating that arguably inevitable hybrid of influencers in sports and entertainment.
And who's that quintessential New England athlete moonlighting as an entertainer and social media phenom? Rob Gronkowski. And whaddayaknow, he's part of this thing, too.
Within Uninterrupted's developements is a project called The Gronks, according to THR. It's "an animated comedy series about the life of the NFL star, who describes it as 'a Family Guy-type of show.'''
And it looks like Gronk's putting his faith in James.
"He's definitely a role model on brand extension,'' Gronkowski told THR. "They're doing an A-plus job.''
That's just about everything we know about Gronkowski's cartoon series so far, but it's safe to say: If it's happening, a Family Guy-esque TV show based on Gronk might be the Gronkiest thing ever.
Boston's biggest bros:
[bdc-gallery id="463135″]