Skiing
It's really happening: Ski season starts this week in New England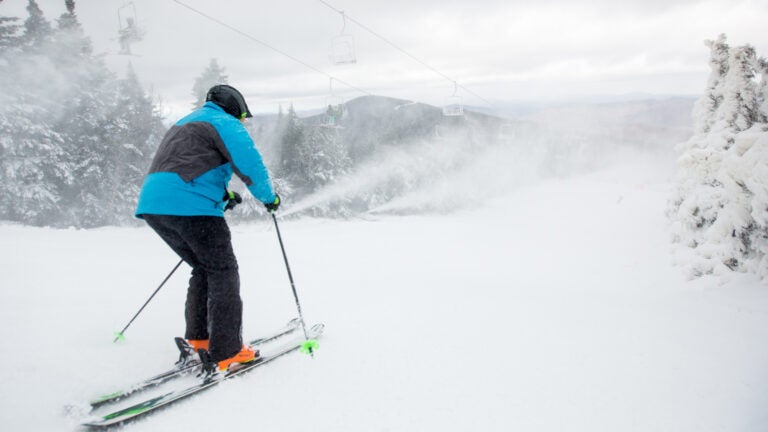 Just a few days removed from temperatures in the 70s in parts of New England, ski season is officially upon us.
Killington Resort in Vermont plans to open Wednesday for its season pass and express card holders, and will open to the general public on Thursday. It would be the first ski area in the east to open for the 2017-18 season.
"The cold temperatures and ideal snowmaking weather have had our mountain operations team running full steam ahead to make Killington, once again, the first ski area in the east to open, and get the resort ready for the World Cup races in just a few weeks,'' Killington president and general manager Mike Solimano said.
Killington was the last New England ski area to close last season. A big stockpile of snow allowed it to hold closing day on June 1.
Killington described this week's conditions as "early season.'' Two trails – Rime and Reason – will be open, providing about 600 vertical feet of skiing, and all the open terrain is categorized as advanced.
Several other New England ski areas are also planning to open this week. Sunday River in Maine, Wildcat in New Hampshire, and Okemo and Mount Snow in Vermont all plan to open Saturday. On Oct. 13, Arapahoe Basin in Colorado became the first US resort to open this season.
"We can't make any promises, but we're optimistic,'' said Sunday River president and GM Dana Bullen. "Our snowmakers are dedicated to opening as early as possible each and every year. We're coming out of the gate now with this news because we want to let our passholders and guests know so they can make plans.''
Killington is scheduled to host two World Cup women's ski races on Nov. 25-26.
It's All Downhill newsletter comes out every Friday during ski season. Sign up to receive it here.