Soccer
With World Cup title in hand, Hanson's Sam Mewis relishes the role she played for US
"I hoped whatever role I played the team would have success."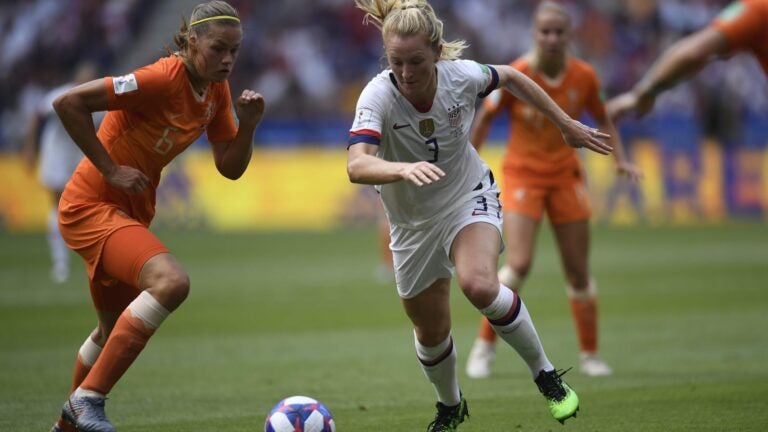 Sam Mewis spent 20 years working toward winning the Women's World Cup with the United States national team. Now that her goal has been accomplished, she is waiting for everything to sink in.
"I don't really feel it's hit me, yet," Mewis said Tuesday, two days after the Americans took a 2-0 victory over the Netherlands in the final in Lyon, France. "I think in moments it has. This morning [the team appeared on the 'Good Morning America' show], then there's the parade [Wednesday morning]. I'm definitely excited that I'll be able to decompress for a couple days."
The 26-year-old Mewis will not be able to completely relax just yet. There will be the ticker-tape parade in New York, followed by an appearance at the ESPY Awards in Los Angeles that night. Mewis hopes to squeeze in a return to her Hanson home, where she and her sister, Kristie, watched the US team win the 1999 World Cup and decided to emulate that accomplishment. Then, Mewis will resume the NWSL season with the North Carolina Courage. Mewis and teammates Abby Dahlkemper, Crystal Dunn, and Jessica McDonald will miss a home game against the Seattle Reign on Saturday but are scheduled to visit the Chicago Red Stars on July 21. Read the full story on BostonGlobe.com.