Soccer
An interview with Clint Peay, the inaugural coach of Revolution II
The Revolution's newly-formed USL team now has a head coach.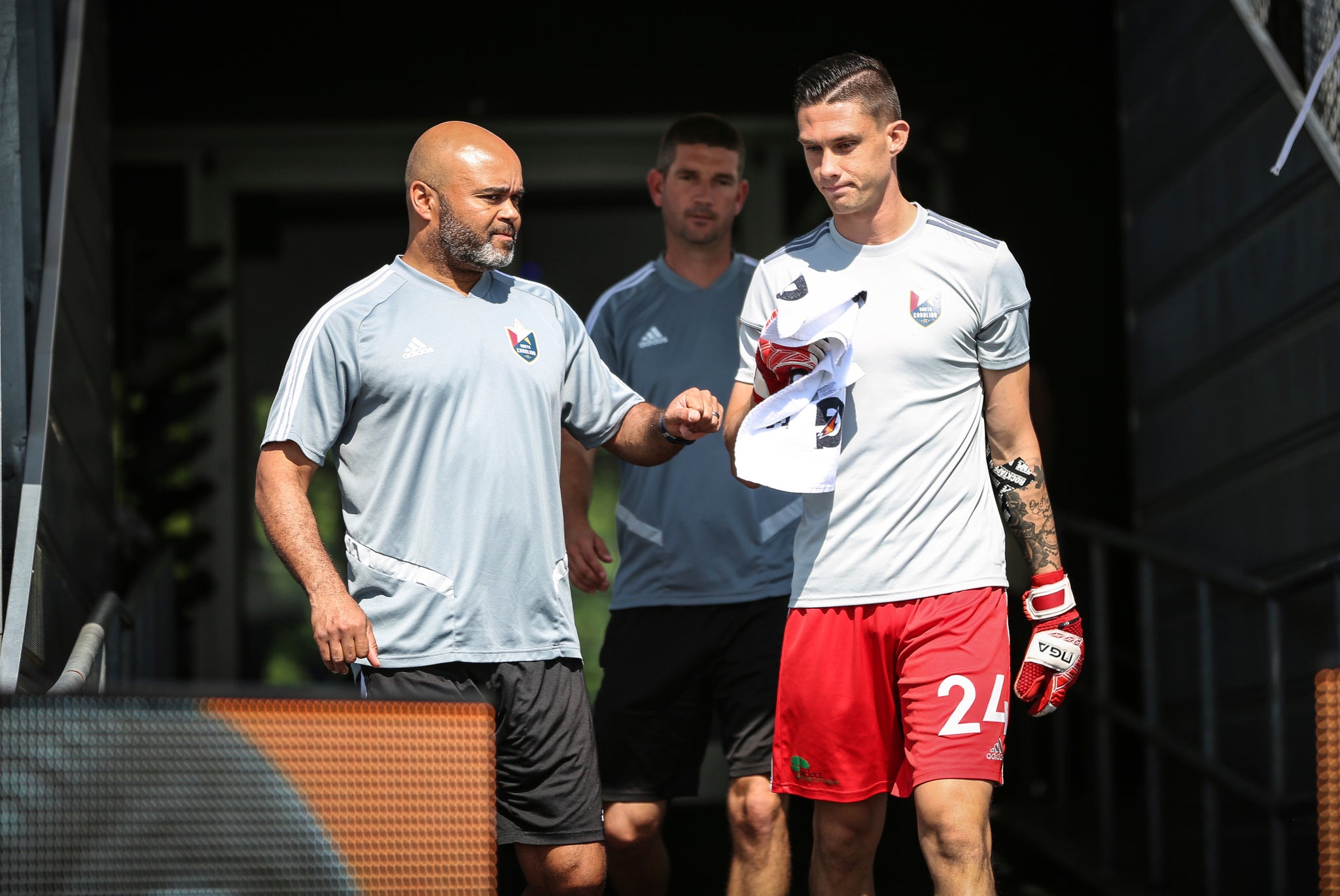 The New England Revolution are launching a USL League One team in 2020, and it officially has a head coach.
Revolution II, as the team will be known, will be coached by 46-year-old former U.S. youth national team coach Clint Peay. The role of the team will be to help develop players for the Revolution first team in Major League Soccer.
Peay's background includes playing collegiately for current Revolution head coach Bruce Arena at the University of Virginia from 1991-1995. He was drafted by D.C. United in 1996, where he helped Arena and United win the first ever MLS Cup.
Peay's coaching career began in 2003 after injuries forced him into an early retirement from playing. Since then, his stops have included multiple college programs, and coaching the U.S. U-14 and U-15 boys' youth national team. His most recent role was as an assistant with USL Championship team North Carolina FC.
Before he gets underway in his new role, Peay answered a few questions for Boston.com about what he sees for Revolution II.
This interview has been lightly edited and condensed for length and clarity.
How did this come about in terms of timing and what was your initial reaction?
Clint Peay: Obviously I'm very excited to be a part of this project. In terms of timing, I think that it just fit nicely into the end of my season at [North Carolina FC]. And the start of this project is something that I'm thrilled to be a part of from the beginning. I think it's exciting not only for soccer in this country as the sport grows but obviously for the New England Revolution and their organization.
What are some of the initial challenges you'll have to confront?
CP: The challenges I think initially are just setting up and putting together a roster. The bigger challenge — maybe longer term or in the intermediate term — is getting the development of the youth academy up to speed, that it's producing the players that you'd like to see come through, that could be possible homegrown [players] down the road.
Where are you in terms of building the roster?
CP: It's a work in progress. I've just been named [coach], so we are working on those things, having conversations. But there's still a lot to be determined.
How much familiarity do you have with the Revolution as an organization and its players, or is this a blank slate?
CP: I do have some, actually. From when I was a youth national team coach, several of the players who are coming through the academy that will play a part in this Revs II team are guys that I've coached before and I've been familiar with. So I'm not that unfamiliar with all of the players, certainly some I won't know. But that's OK.
How much of this is a balance of trying to win vs. trying to develop players, or do you view that as one in the same?
CP: Yeah, I think they are. I mean development includes winning, learning how to win, how to compete and be successful, learning how to compete individually for a position for the first team. So you can't separate one from the other. Ultimately wins and losses is going to be something which won't be the priority, but it won't be neglected as well.
Your relationship with Bruce Arena obviously goes back quite a ways. What do you think about getting a chance to work closely with him again?
CP: It's fabulous. He's a guy who's seen it all in this country as it relates to soccer and coaching and running organizations. I think being connected with him again is going to be a tremendous opportunity for myself to learn and grow and usually teams that he touches do well. He runs a well organized team, so that attracted me to the position, knowing that Bruce was involved. I'm excited to be here.
Given your U.S. youth team background, where do you think the Revolution are in terms of youth development?
CP: Well, as it relates to the USL team, obviously we're just getting started so we're a little bit behind there but that's OK. As it relates to the academy, I think the results over the years have been decent but can be better. I think that's an area that we want to focus on. How can we improve the development and identification of top talent.
You will be largely coaching younger players with this team. Bruce was once that coach for you both in college and then in MLS. What do you remember from that time about him that sticks out in your memory?
CP: I think the biggest appeal that I had as a young player with Bruce was that he gave you the opportunity to fail. I think as a young player, that's important. He gave you the opportunity to explore your boundaries as a player, and he also encourages that. I think for me that was always something that I appreciate playing for Bruce when I was younger.
Looking at your role now with Revolution II, are you trying to do the same thing? Are you looking to give them a chance to explore their boundaries and sometimes fail and grow?
CP: Yeah I think so. This team is an opportunity for guys to get experience and exposure to a higher level. I believe that in order to do that, you've got to be able to encourage them to play brave soccer. Sometimes it doesn't always pull off with younger players, but being patient, sticking with them, and continue to encourage and motivate them is going to be important.
What will be a successful first season for Revolution II? Is that more to do with wins, player development, or a mix of both?
CP: The first year, I truly believe a success will be putting competitive group on the field and then obviously making progress with some individuals in terms of getting some guys opportunities with the first team. That could just be in training, maybe U.S. Open Cup games, it just depends. But I think that will be a success at the start and obviously something that we continue to build on as this thing takes shape in the future.