Soccer
Robert Kraft reveals that Gillette Stadium will host 'a minimum of six' games for 2026 World Cup
Boston will be one of 16 North American host cities for the World Cup. Kraft added that he would "bet that maybe we'll get more" of the 104 tournament games.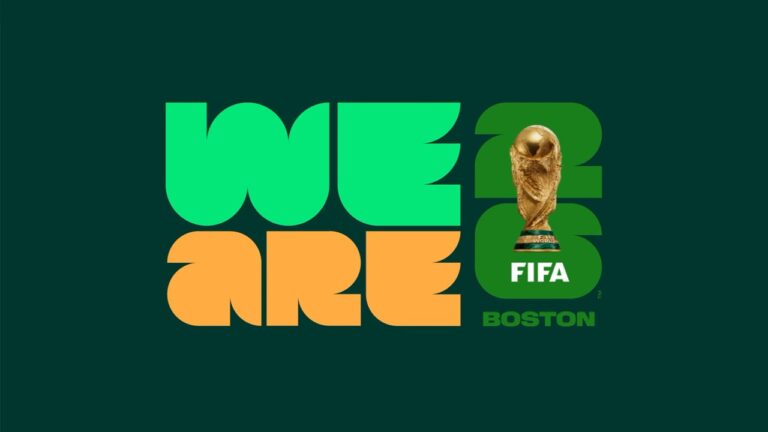 The 2026 FIFA World Cup is coming to Gillette Stadium for "a minimum of six games," according to Robert Kraft.
The Revolution and Patriots owner was one of several notable speakers at Thursday's World Cup Boston brand unveiling event (dubbed "We Are Boston"), offering some details and thoughts as he disregarded his prepared remarks.
"I'm going to ditch them and just ad-lib a little here," Kraft said of his speech.
Noting that he was proud to once again bring the global tournament to New England — having already done so for the 1994 World Cup — Kraft revealed that Foxborough-based Gillette Stadium will host at least six games (potentially both group and knockout round stage games).
"Am I not supposed to say that?" Kraft joked, as the information had not previously been publicized.
"I would like to bet that maybe we'll get more," he added. The 2026 edition of the tournament will be the first to expand the field of teams to 48 (the 2022 Qatar World Cup was the last to use a 32-team format). The total number of games will expand from 64 to 104.
Other speakers at the event included Boston Mayor Michelle Wu, Massachusetts Gov. Maura Healey, and Rep. Aaron Michlewitz, all of whom raised the positive benefits they foresee for Boston and the local area as a result of hosting.
"I'm glad FIFA expanded the field to 48 so Italy can get back into the World Cup," added Michlewitz, a North End native. It was a humorous reference to Italy — four-time winners of the tournament — failing to qualify for both the 2018 and 2022 editions.
The tournament is still more than three years away, and the field of teams won't be fully decided until late 2025 (after which the group draw will be held). The United States, Mexico, and Canada receive automatic qualification spots as co-hosts.
Given that Gillette Stadium is outside of Boston, Revolution president Brian Bilello explained that a priority in the buildup to the tournament will be assessing a potential increase in public transportation capacity or options for fans traveling between the city and the stadium.
"We've looked at how we're going to do that," said Bilello. "I think the balance that we have to understand is how many people are going to be taking public transit, how many people have cars. There's going to be a lot of international guests that we're going to need to get to the stadium. We have the rail line, which is great, but we're thinking through how do you do things with shuttling and other ways of getting them to the stadium. So over the next couple of years that's one thing we'll work on. FIFA has a transportation person, and we'll have local people working on that. It's a key component of our World Cup."
Another change that the tournament will create is the installation of natural grass, as opposed to the current field turf. Gillette Stadium has used turf since the decision was made to move away from grass in 2006. FIFA, however, mandates that official World Cup games be played on natural grass.
When Gillette Stadium hosted games for the 2016 Copa América Centenario (along with previous international soccer tournaments), grass was temporarily installed, but Bilello noted that 2026 will require a more thorough process.
"For the World Cup, it'll be more of a permanent grass install," he explained. "So when we have [international] soccer events there, we kind of put the grass down on the turf and play on it. The turf's being completely ripped up [for the World Cup]. We're building a field from the bottom up. This is going to be a world-class grass pitch for the World Cup."
Is there a chance that the grass — widely seen as a safer and more popular playing surface by both soccer and football players than field turf — could remain on a truly permanent basis?
"We haven't figured out yet with Gillette what happens afterwards," said Bilello. "I think [the grass] will come out at some point, whether that's immediately, whether that's after some other events, hard to say when we don't know the full schedule. But certainly for the World Cup it will be a top-notch grass field."
Newsletter Signup
Stay up to date on all the latest news from Boston.com