Sports News
Watch Fenway Park get a ski jump three times higher than the Green Monster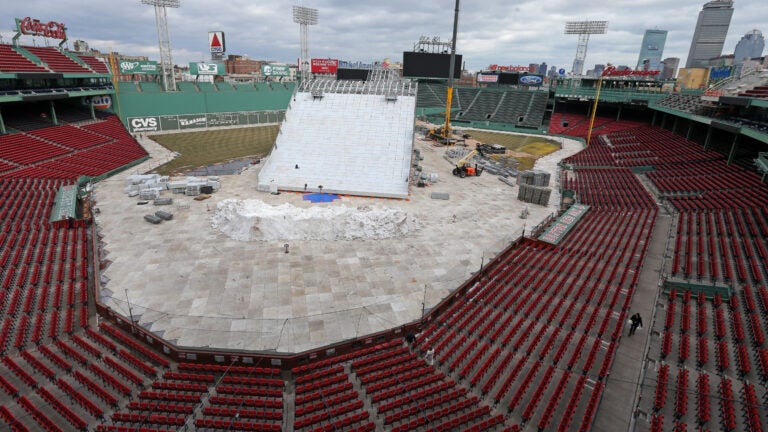 A 140-foot-tall snow ramp, three times taller than the Green Monster, is taking over Fenway Park.
The ramp is for "Polartec Big Air at Fenway,'' a snowboard and freeskiing competition, which will showcase the skills of big air competitors, including two Olympic Champions, on February 11 and 12.
Fenway Park tweeted a timelapse Wednesday of the transformation from ballpark to action sport park.
[fragment number=0]
They said the ramp is "reaching new heights.''
[fragment number=1]
The park has come a long way since construction began on January 19.
[fragment number=2]
[fragment number=3]
Crews not only built the ramp, but also shoveled the park after the weekend's storm. They are saving the snow and ice to use on the jump.
[fragment number=4]
[fragment number=5]
Ticket prices range from $40 to $160, according to the event's website.