Sports News
Revolution GM says team's latest signing 'not in place' of Jermaine Jones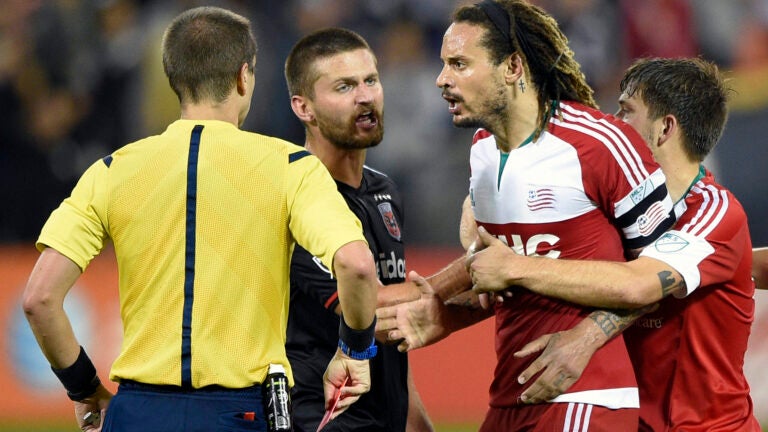 The signing of Ivorian midfielder Xavier Kouassi as a designated player was not meant to replace Jermaine Jones, according to Revolution general manager Mike Burns.
"The signing was done independently of that. So, they can absolutely co-exist,'' Burns told CSNNE's Dalen Cuff.
"This is not in place of Jermaine — I want to make that very clear to everyone — this is in addition to, hopefully.''
Kouassi will join the Revolution when his contract with his current Swiss club, FC Sion, is up on June 30. Burns highlighted the 26-year-old's versatility as well as the midfielder's captainship with Sion.
"He's a player that can play either as a defensive midfielder or a little bit more advanced,'' Burns said. "He's not a true attacking-type midfielder. But he definitely has a presence. He's got a little bit of a bite to him, and we think that's something we wanted to add to the midfield.''
Jones, who scored one of the United States' five goals in the 2014 World Cup, came to terms with the Revolution two months later with an 18-month deal. He earned a base salary of $2.8 million and made just over $3.05 million in guaranteed compensation in 2015, but said the Revolution offered him "less than 20 percent'' of that pay during contract negotitions last month, labeling it as a "joke.''
Jones must also serve a six-game suspension wherever he signs for an incident with referee Mark Geiger in a 2-1 playoff loss against D.C. United on Oct. 28.
Meet the future of US men's soccer
[bdc-gallery id="111656″]