Sports News
IndyCar Boston tickets officially went on sale Tuesday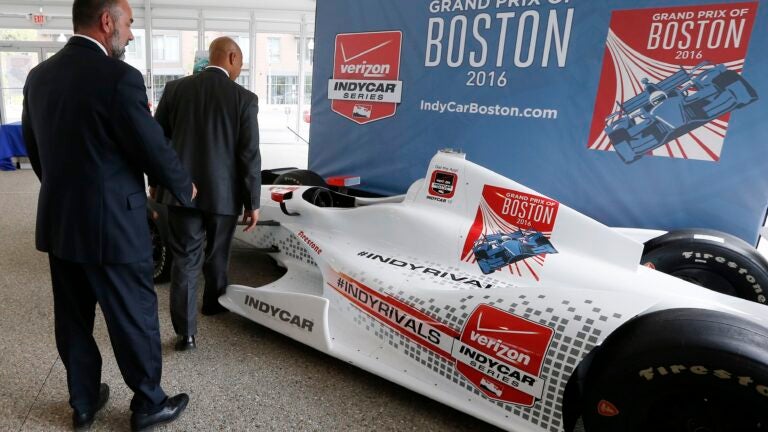 Tickets for September's IndyCar race in the Seaport went on sale to the public Tuesday, according to the Grand Prix of Boston website.
After coming to terms with local government agencies in December, it looks like the inaugural three-day Labor Day weekend event is a go.
Tickets available Tuesday will include three-day reserved grandstand seats, as well as three-day general admission tickets. Tickets for select grandstand seats and club tickets will go on sale on a later, yet-to-be-announced date, according to the website.
The Boston Globereported Friday that officials had hoped to begin selling tickets in November, but plans were delayed when Mayor Marty Walsh asked for organizers to complete agreements with local officials.
Following several months of outcry from local groups over cost concerns, Grand Prix of Boston pledged to pay for all race costs and signed a letter of intent with representatives of the MBTA, the Convention Center Authority, the Highway Department, and MassPORT. The Globe reported Friday that negotiations were "nearing completion on the final agreements.''
The 2.25-mile race course, as well as other events associated with the race, will center around the Massachusetts Convention Center.
Organizers began selling tickets Friday to fans who signed up on the IndyCar Boston website, as well as race sponsors and their employees. Along with the on-track races, the weekend event will include concerts, an autograph session with drivers, beer gardens, and a car show on Lawn on D.