Sports News
Morning Sports Update: 7 lower seeds busted brackets on NCAA Tournament's opening day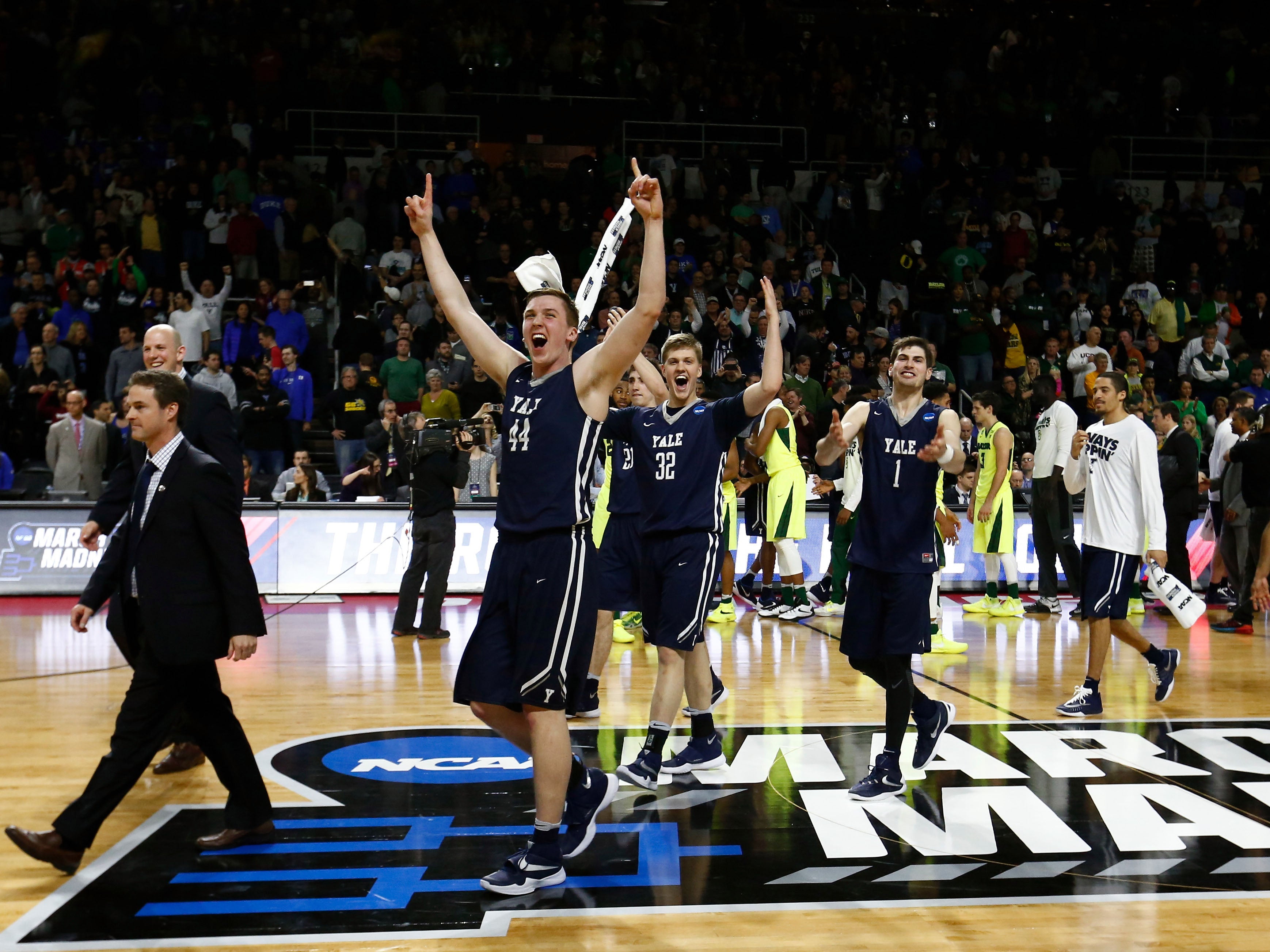 The first full day of play in the 2016 NCAA Tournament produced plenty of madness, oddsmakers installed the Patriots as the favorites to win Super Bowl LI, and Red Sox fans have a chance to get their hands on some Monster tickets today.
Busted Brackets: 7 lower-seeded teams won in the NCAA Tournament on Thursday, including No. 12 seed Yale defeating No. 5 seed Baylor.
[fragment number=0]
[fragment number=1]
Last-Second winner! No. 9 Providence edged No. 8 USC with a game-winning layup.
[fragment number=2]
[fragment number=3]
On Sale: Red Sox fans have a chance to buy Green Monster tickets for April and May games at 12 p.m. ET on Friday. [RedSox.com]
Oddsmakers give Patriots best odds to win Super Bowl LI: "It's early. Lord, is it early. But when it comes to what is annually the biggest event in American sports, it's never too early to try to pick a winner. The odds for Super Bowl LI are out, and the order in which some of these teams stack up may surprise you.'' [CSNNE.com]
Ravens' Tray Walker critically injured: "Baltimore Ravens cornerback Tray Walker was critically injured in a dirt bike crash in Southeast Florida on Thursday night, the Ravens announced. Walker, 23, was transported to Jackson Memorial Hospital in Miami in critical condition, the team said.'' [NFL.com]