Sports News
This last-second layup lifted Providence to its first NCAA Tournament win since 1997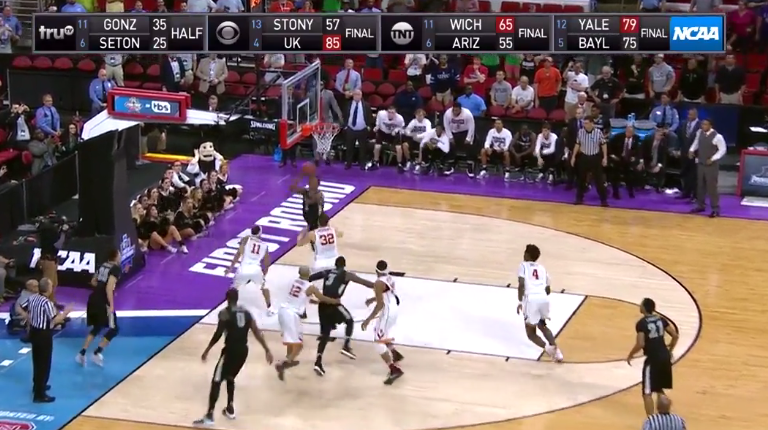 Providence waited a long time for Rodney Bullock's heroics.
The sophomore forward delivered the Friars' first NCAA Tournament victory since 1997 with a game-winning layup in the closing seconds against USC on Thursday night in Raleigh. Thanks to Bullock's shot with 1.5 seconds remaining on the clock, No. 9 Providence edged No. 8 USC, 70-69. Capping a frantic finish to the first-round matchup in the East Regional, the decisive basket came on a Providence out-of-bounds play that resulted in Bullock getting open beneath the basket.
[fragment number=0][fragment number=1]
"Great finish,'' Providence coach Ed Cooley told reporters after the game. "March Madness at its best. Very, very happy for our players. Hard-fought game. Came right down to the wire. Missed shots, missed free throws, but in the end, we prevailed and that's what this month is about, just advance however you can.''
Providence advances to faces top-seeded North Carolina on Saturday in Raleigh.
[fragment number=2]