Sports News
5 reasons to check out the World Figure Skating Championships at TD Garden this weekend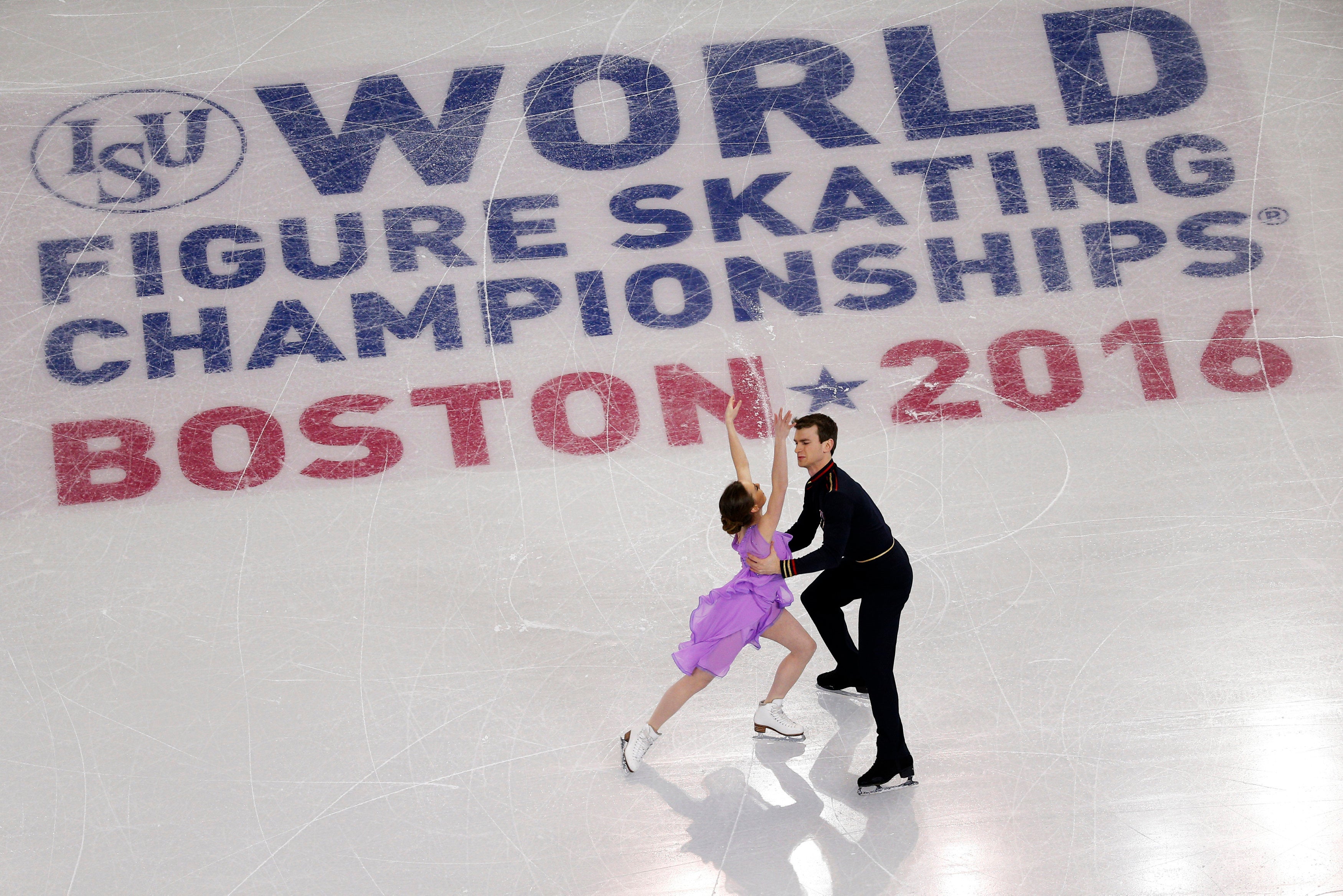 COMMENTARY
"The world comes to Boston!"
That's what the 2016 World Figure Skating Championships official website proclaims, perhaps a bit overeagerly. Like, really, Bostonians, you should pay attention!
So why should you head over to TD Garden this weekend to watch people in sparkly costumes jump and spin and glide?
Mostly because it is a chance to see world-class athletes at the top of their sport perform live.
Here are five (out of many) reasons to go watch them:
1) See if the U.S. women will end their world medal drought.
A big question for the veteran American skaters – all of whom have finished just off the podium at past Olympics and Worlds – is how they will perform on home ice. Gracie Gold delivered a rousing "Firebird" free skate to win her second U.S. Championship in January, but faltered at a competition last month. With her speed and big jumps, Gold could win if she can put together two clean programs, which she has yet to do this season.
Similarly, three-time U.S. champion Ashley Wagner has a habit of putting out excellent programs only after digging herself into a hole at a competition. Her "Moulin Rouge" free skate delivers a mature, absorbing performance, though the skating she does between her jumps is less difficult than many of the top competitors'.
.@Ashwagner2010, we love it when we celebrate that hard! ???⛸@Worlds2016 #Worlds2016 pic.twitter.com/EhAYuUG49A

— NBC Olympics (@NBCOlympics) March 31, 2016
2) Behold the Russian drama.
The cast of Russian teenagers in women's figure skating is constantly changing. The reigning World and Olympic champions, both Russian, didn't even make it to Boston. The current "it girl" and favorite for gold is Evgenia Medvedeva, who's won all but one of her competitions this year. She is a jumping bean, but also moves with a musicality and extension, in contrast to reigning world bronze medalist Elena Radionova's more fiery, if less refined, style. That style is on full display in Radionova's "Titanic" free skate, which features a closing spin to the sounds of Leonardo DiCaprio drowning. Witnessing that moment live may singlehandedly be worth the price of admission.
In pairs, two Russian teams are vying for gold, and they've managed to avoid direct competition with each other this season, possibly a deliberate tactic. Neither team does the hardest tricks (translation: this means no quad throw jumps or quad twists), but both are known for their refinement and superb skating skills. Tataiana Voloshar and Maxim Trankov won European Championships last month. Ksenia Stolbova and Fedor Klimov won the Grand Prix Final in December. Both teams skipped the competitions that the other team won due to injury. The two pairs are healthy and meeting each other just where they wanted: In Boston.
3) See how the men have upped the ante since the last time you watched figure skating.
Men's figure skating has undergone a revolution, with changes evident even since the 2014 Olympics. It used to be that a competitor either landed quadruple jumps or skated beautifully, but rarely both. In 2016, the top contenders do three quads in a program and skate with quality.
Japanese men are at the forefront of this revolution. The favorite to win in Boston is Olympic champion Yuzuru Hanyu, who's had a monster season. Hanyu performs with a casual grace that belies the discipline and complexity of his programs (Exhibit A: this gorgeous triple axel coming out of an impossibly difficult entrance). Hanyu's Grand Prix Final-winning free skate broke his own record from earlier this season. Off the ice, with the crowd still roaring, Hanyu bowed respectfully to coach Brian Orser, a humility that those who know him say is genuine and that makes him all the more fun to root for.
These ladies are part of a group who traveled from Japan. It's their first time in Boston… https://t.co/E7xxeaTI0I pic.twitter.com/KA4f3huCRQ

— Worlds 2016 (@Worlds2016) March 31, 2016
4) Because figure skating, like hockey, is better live.
Here are some things about skating that don't translate well on television: speed, height of jumps, and the spell a skater casts over the audience.
Three-time World champion Patrick Chan (Canada), back after a year off from competition, is generally thought to be the best pure skater in the business. His edges are deep, ambidextrous, and astonishingly fluid. Rather than rely on simple crossovers, Chan generates power out of his edgework. He's one who it would make a difference to see live, to witness his speed and command over the ice.
Sentimental favorite Mao Asada of Japan, three-time World champion, is another. Like Chan, Asada has had a bumpy comeback season. But if she delivers, her Madame Butterfly free skate is the class of the field. It's elegant, sophisticated, and with a triple axel to boot. She performs with a combination of delicacy and power that transports audiences.
5) See if the home crowd plays a factor in ice dance.
Ice dance could be the most exciting event of the week to be there for, with an open podium that a brother-sister American team just might sneak to the top of with a home-rink advantage.
Favored to win are reigning World champions Gabrielle Papadakis and Guillame Cizeron (France), who have been injured but came back victorious at the European Championships with two gorgeous programs. Cizeron is widely considered the best male ice dancer in the world, and the pair's lyricism and artistry are unparalleled. Canadians Kaitlin Weaver and Andrew Poje, admired for intricate programs and inventive lifts, were undefeated this season through January and hungry for gold.
That said, U.S. champions Maia and Alex Shibutani have been winning over crowds with their Coldplay free skate, which carried them to their first national title in January, when they dethroned Madison Chock and Evan Bates. It was the kind of coup that is largely unprecedented in the politically-influenced world of ice dance judging (Note NBC's Terry Gannon's skepticism that the judges' marks would match the audience's verdict). This sibling team has long been admired for their well-balanced, quality skating skills, but have been overlooked due to unremarkable or otherwise problematic programs. The exhilaration of their free skate is particularly redemptive.
A look at the recent TD Garden renovations
[bdc-gallery id="403932″]