Sports News
Watch Villanova and UNC trade iconic shots in what just might be the maddest finish to an NCAA Tournament ever
That was an instant classic.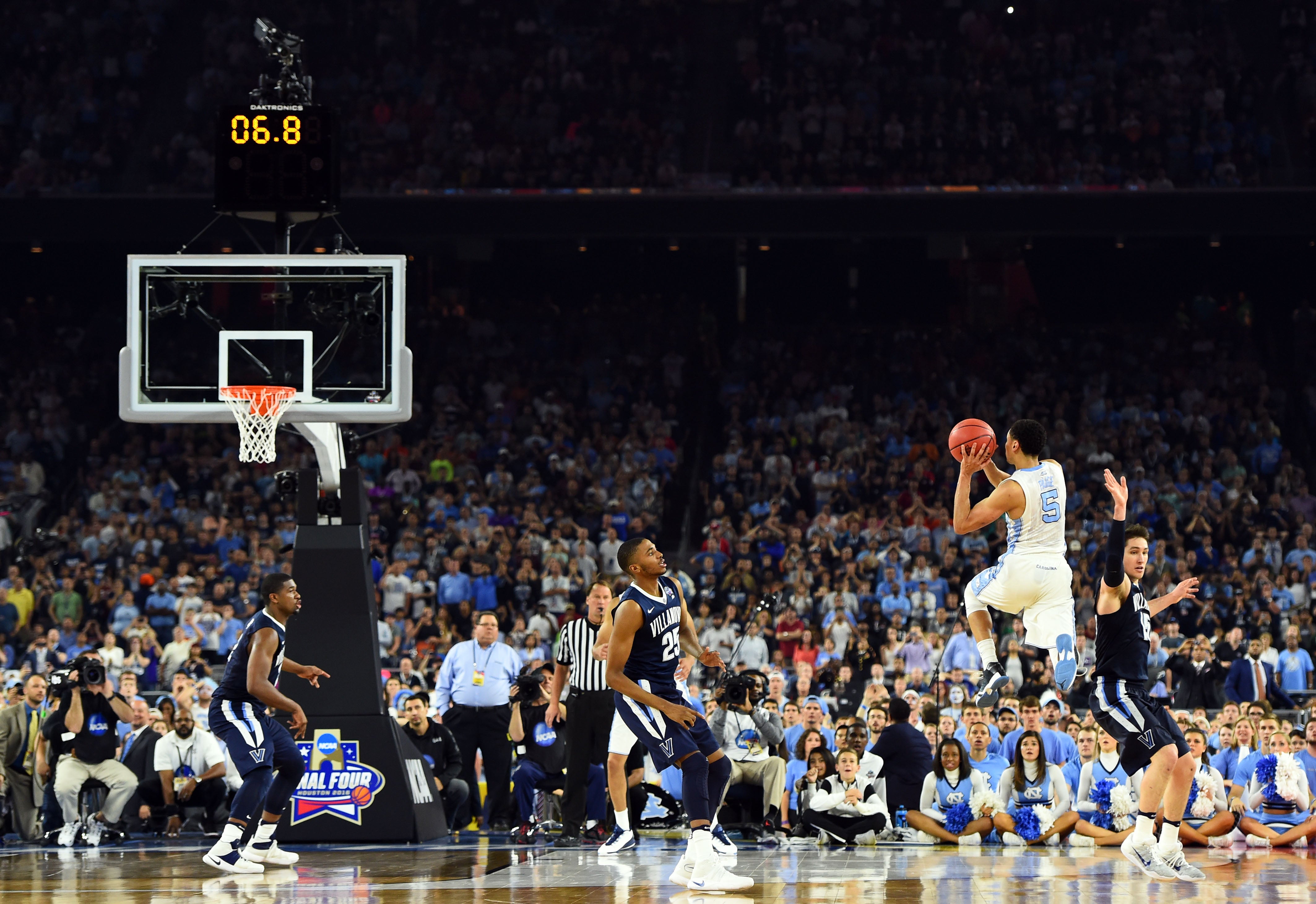 The NCAA Tournament might never be quite this mad again.
Villanova edged North Carolina, 77-74, in the national championship game on a dramatic buzzer beater made necessary by an acrobatic game-tying shot just seconds earlier. When it was all over on Monday night in Houston, CBS broadcaster Jim Nantz described the conclusion to the 2016 NCAA Tournament as "one of the greatest championship games in the history of the sport."
The decisive shot of the night was made by Villanova junior forward Kris Jenkins. His buzzer-beating, three-point shot sealed the Wildcats' first national championship since 1985. It was the first buzzer beater to decide a national title since Lorenzo Charles delivered for N.C. State in 1983, according to ESPN Stats & Info.
Jenkins' title-deciding make came just seconds after North Carolina senior guard Marcus Paige connected with an improbable, double-clutch three-pointer of his own to even the score, 74-74.
Even after seeing his Tar Heels lose in such heartbreaking fashion, Michael Jordan still had to nod in approval following Jenkins' shot.
It didn't take long for the debate to begin over the game's place among the all-time greatest finishes in NCAA history.
https://twitter.com/AP_Top25/status/717208471431720960