Sports News
Plan to expand New Hampshire ski resort approved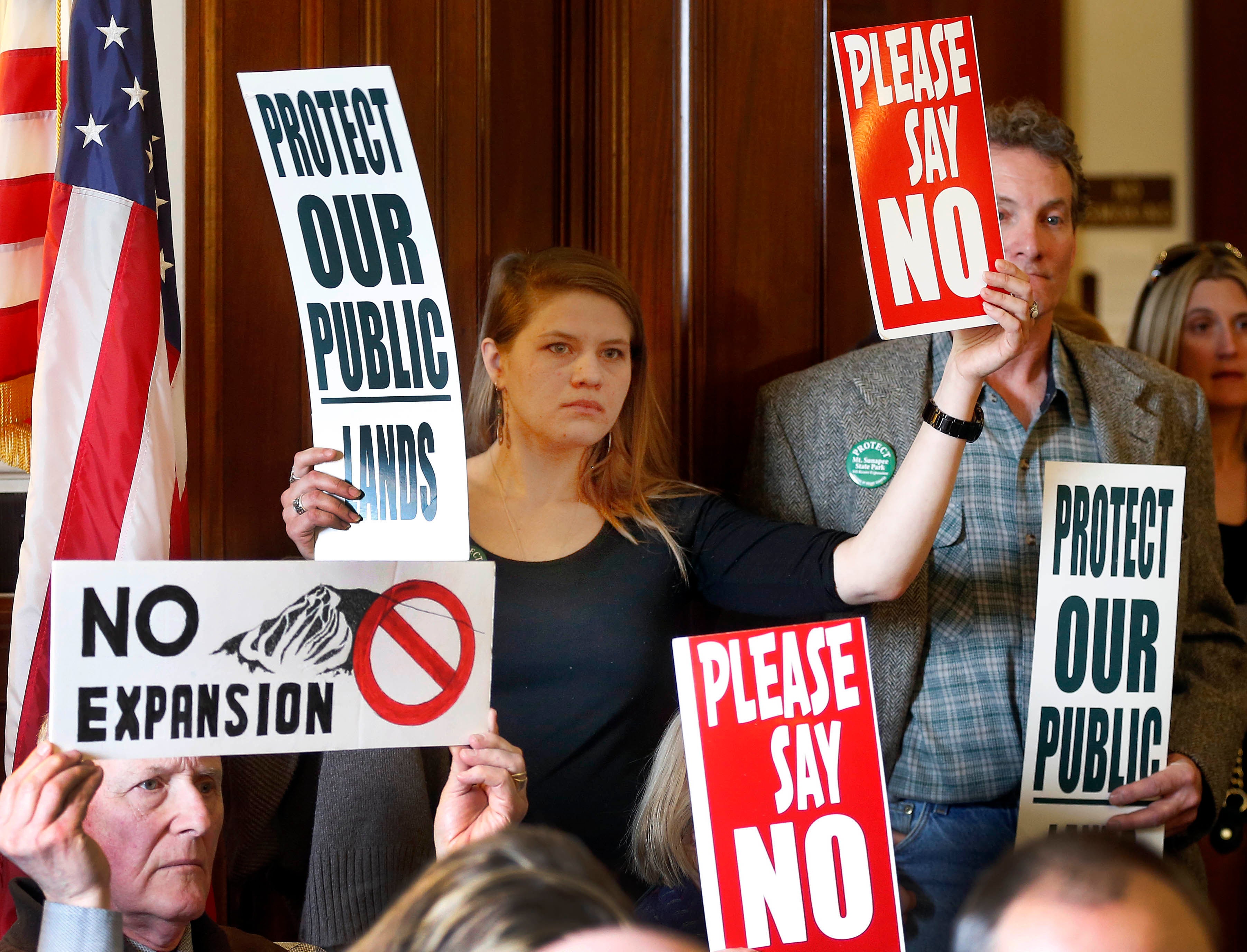 CONCORD, N.H. (AP) — A yearslong effort to expand a ski resort on Mount Sunapee got the green light Wednesday from New Hampshire's Executive Council, but opponents of the plan are vowing to fight on.
The council voted 3-1 in favor of the plan, with Democrat Colin Van Ostern voting against it and Republican Chris Sununu recusing himself because he runs another ski mountain in the state. The plan will add four new trails, a new chairlift and new amenities, but also donates new conservation land to Mount Sunapee State Park and ensures certain areas cannot be developed. Jay Gamble, general manager of the resort, said the project is at least three to four years from completion as the business must now go through a permitting process.
The ski mountain needed state approval for the expansion plan because it leases part of its land from the state through the parks system. The Department of Resources and Economic Development backs the plan, and supporters say it will increase state revenues and aid economic development in the area. But opponents say the new development will encroach on lands that should be publicly protected and conserved.
A majority of councilors said while they appreciated opponents' concerns, they believe the plan is right for New Hampshire.
"I think this plan gets us to a point where we have a balanced proposal that is going to allow the ski area to succeed but also protect the lands," Democratic Councilor Chris Pappas of Manchester said.
Republican councilors Joe Kenney and David Wheeler also backed the plan, but praised opponents for helping strengthen it by raising concerns throughout the process.
In rejecting the proposal, Van Ostern said the plan would "skew" the balance between private development and protecting public lands. He said the deal as written would do "more to enable private gain than to ensure public access." Van Ostern represents the towns of Goshen and Newbury, where the mountain is located.
Friends of Mount Sunapee and the New Hampshire chapter of the Sierra Club, the two main opposition groups, said they are considering challenging the lease agreement in court. Catherine Bushueff of the Friends of Mount Sunapee called the plan "short sighted" and a violation of the public trust, citing the need for further trees to be cut down for the project to go forward.
"The exploitation of this natural resource for private profit is unacceptable," she said.