Sports News
United's late goals secure 3-0 win over Revolution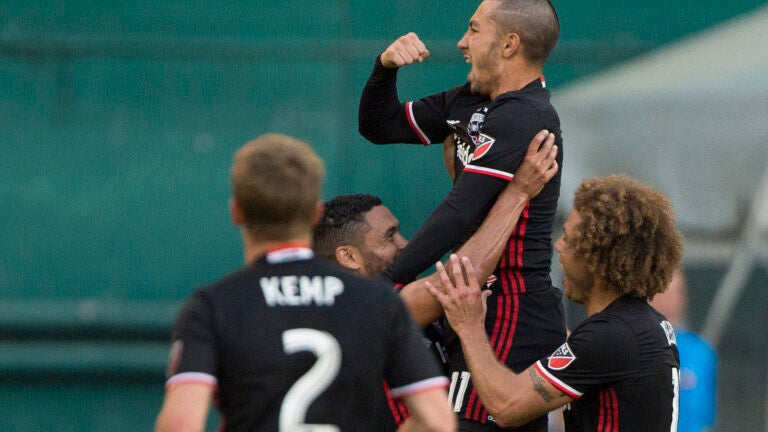 Lamar Neagle scored on a penalty kick in the first half and D.C. United added two late goals to beat the New England Revolution 3-0 on Saturday.
Neagle converted from the penalty spot in the 33rd minute with a low shot into the left corner. Marcelo Sarvas drew the penalty on a run up the right side where Je-Vaughn Watson's foul occurred just inside the area.
Luciano Acosta scored his first MLS goal in the 86th minute on 20-yard chip shot that glanced in underneath the crossbar. Alvaro Saborio capped the scoring for D.C. United (2-3-3) with a breakaway goal in the 90th.
Revolution (1-2-5) defender Chris Tierney and United forward Fabian Espindola left the game before halftime with leg injuries.
United coach Ben Olsen served a one-game suspension for stepping on the field last Saturday. Assistant coach Chad Ashton oversaw the team in Olsen's absence.