Sports News
Record-breaking Andover quarterback EJ Perry IV commits to Boston College
He decided to commit to BC hours after receiving a scholarship.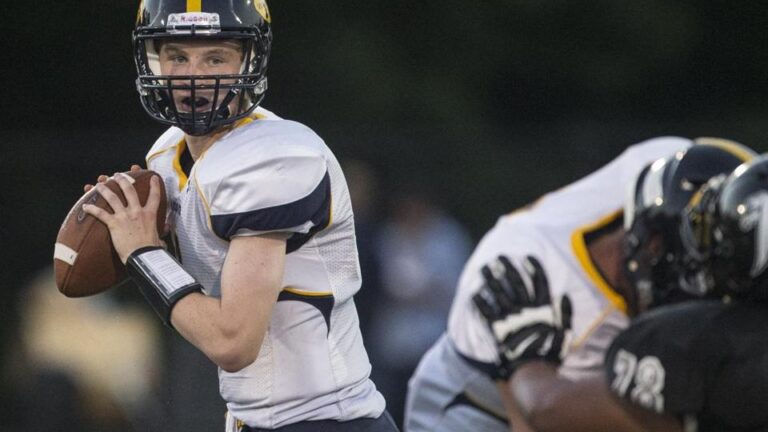 Boston College got just what they needed: a commitment from an outstanding quarterback. Hours after receiving a scholarship offer on Saturday, Andover High School junior E.J. Perry IV committed to the Eagles, according to The Eagle-Tribune.
"They'd been following him. He wanted the best academics and the best athletics. He felt it was the perfect fit," his father E.J. Perry III told the newspaper. Perry III is also the Andover High head football coach.
Perry IV finished his junior season throwing 189 of 337 for 2,852 passing yards and 34 touchdowns. Perhaps his most impressive performance came in a 46-41 playoff loss to Central Catholic, where the junior quarterback threw for a state-record 636 yards with four touchdown passes.
"[Boston College] liked he's from New England," Perry III said of his son. "They liked his grit, his determination, and his intangibles."
Before committing to BC, Perry IV received scholarships from 10 Division-I schools including UMass and Ohio University. He is ranked by MaxPreps.com as the 2,790th-overall prospect in the country.