Sports News
Jon Lester is getting really good at dealing with the ball getting stuck in his glove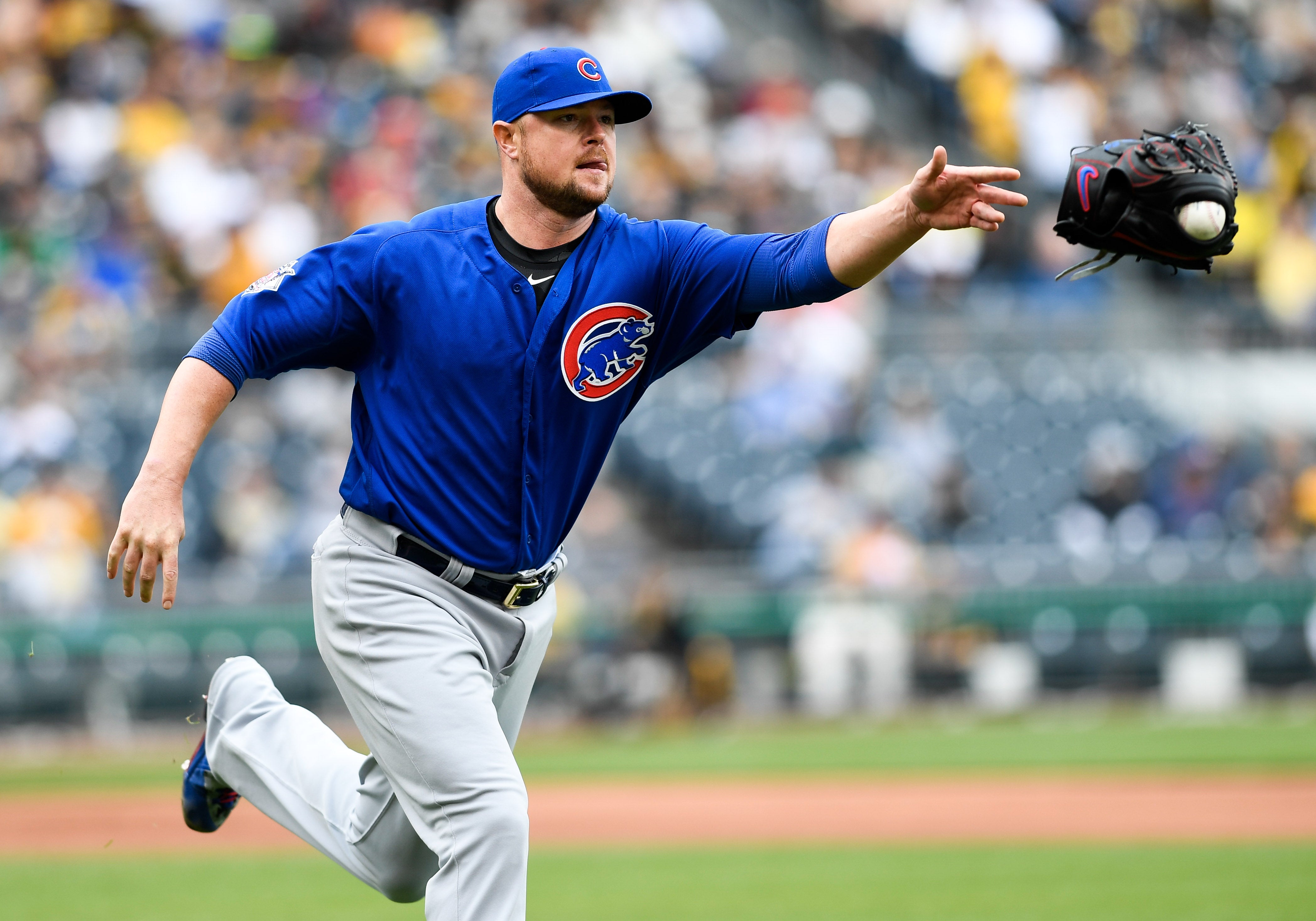 Jon Lester may not be a member of the Red Sox anymore, but baseball fans of all stripes can appreciate the Chicago Cubs pitcher's ability to adjust on the fly.
In the bottom of the second inning of the Cubs game Wednesday afternoon, the Pittsburgh Pirates' Francisco Cervelli hit the ball straight back into Lester's glove, where it got stuck.
So Lester, took his glove, with the ball trapped in its webbing, and threw the whole thing to first baseman Anthony Rizzo. You know, your standard 1-3 ground out.
For his own part in the play, Rizzo smartly ditched his own glove while he ran to cover first, so that he could securely catch Lester's glove and ball against his chest, almost like a football receiver.
In the ongoing adventures of Jon Lester vs. First Base, the pitcher's glove betrayed him: https://t.co/bL62rE7S8B pic.twitter.com/DyZBxtalxK

— Cut4 (@Cut4) May 4, 2016
However, it perhaps shouldn't be surprising how flawlessly Lester and Rizzo executed the play. Because the exact same thing happened to them last year against the San Diego Padres.
Jon Lester pulls off the ol' ball stuck in the glove play to get Padres' Clint Barmes out!https://t.co/0LuAarzQdi

— 120 Sports (@120Sports) April 19, 2015
Amused by the coincidence, the Cubs spliced together footage of the two plays.
An annual @JLester34 #Cubs tradition.

2015: https://t.co/NtQTY0Toto‌
2016: https://t.co/lU0VUsU1gh pic.twitter.com/SaDfGysVhT

— Chicago Cubs (@Cubs) May 4, 2016
Now only if Lester could throw to first base the normal way…