Sports News
LeBron James gave Cleveland an iconic sports moment it wants to remember: 'The Block'
This rejection stopped the Warriors' last, best chance in Game 7.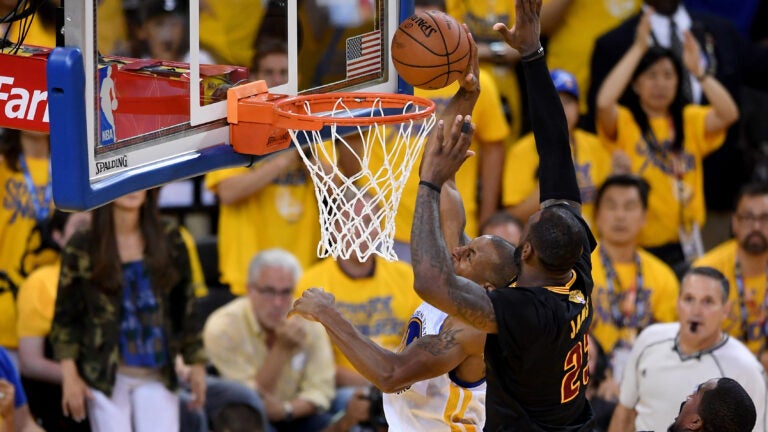 Cleveland, no matter how hard it may have tried, couldn't forget "The Drive" or "The Fumble" or "The Shot." But now, thanks to LeBron James, it has a sports moment requiring the definite article that it will want to remember forever: The Block.
LeBron is on another level! #NBAFinals https://t.co/TzTkzwPyld

— NBA (@NBA) June 20, 2016
With 1:50 remaining in the fourth quarter of Game 7 of the 2016 NBA Finals and the Cavaliers and Warriors tied, 89-89, James made a defensive play that may prove the most indelible moment of a historic championship. He chased down Andre Iguodala of the Warriors, the Most Valuable Player of the 2015 NBA Finals contested between these two teams, and rejected his attempt at a go-ahead layup.
The Cavaliers eventually broke the deadlock — one that would ultimately stretch nearly four minutes — so dramatically prolonged by James' block with just 53 seconds remaining in regulation on a three-point shot by point guard Kyrie Irving. James would add a made free throw with 10 seconds remaining as his Cavs held on for a 93-89 victory.
The Game 7 win ended a 52-year championship drought for Cleveland. The block may have been the moment most emblematic of James' willful dominance in the latter games of the series.
https://twitter.com/Isaiah_Thomas/status/744719052065509377