Sports News
Former Boston Marathon winner Lidiya Grigoryeva banned for doping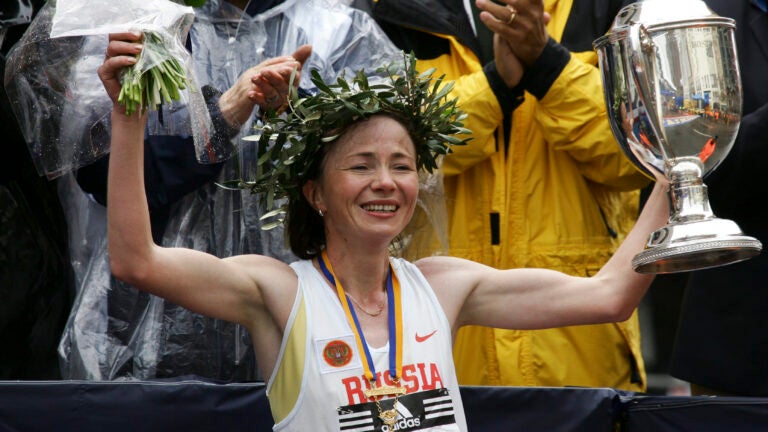 MONACO (AP) — Former Boston Marathon winner Lidiya Grigoryeva has been banned for 2 1/2 years for doping.
The IAAF says the 42-year-old Grigoryeva, who won the Boston Marathon in 2007 and the Chicago Marathon in 2008, was banned under the biological passport program, which tracks suspicious blood parameters over a long period.
Grigoryeva, a Russian citizen, was also a European bronze medalist in the 10,000 meters in 2006. She does not lose any major titles or medals.
The IAAF also announced a ban of 2 ½ years for another Russian, distance runner Alyona Kudashkina. She is reportedly a former pupil of Viktor Chegin, a coach linked to more than 25 doping cases, mostly in race-walking.
There is also a four-year ban for Russian middle-distance runner Larisa Kleimenova, who tested positive at last year's Russian relay championships.
Moroccan middle-distance runner Amine Laalou was also among the athletes whose doping bans were confirmed by the IAAF on Wednesday.
The 34-year-old Laalou, a silver medalist at the 2010 African championships in the 1,500 meters, was banned for eight years for his second doping offense after failing an out-of-competition test in Morocco in April.
Laalou previously served a two-year ban between 2012-14 after testing positive for the diuretic and masking agent furosemide. His latest ban runs until May 2024.