Sports News
President Obama has a political position in mind for Theo Epstein
No, it's not president.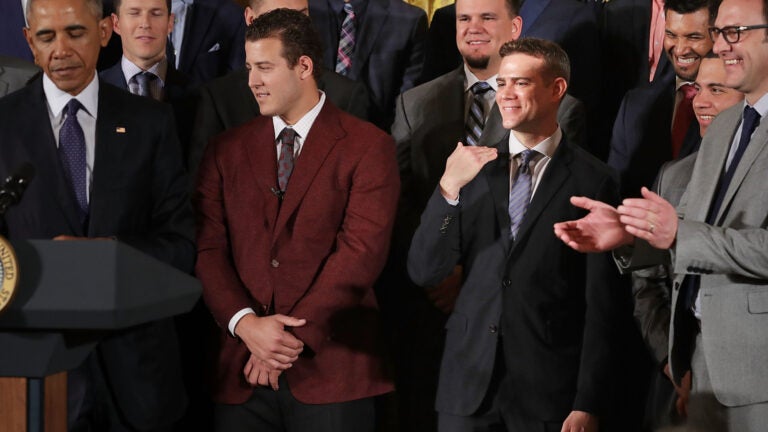 For baseball's great curse-breaker, President Obama thinks Theo Epstein would slide perfectly into the political world.
In fact, during the Cubs' visit to the White House on Monday, the President even named a specific position for the all-conquering Epstein.
Obama on Theo Epstein: "I talked to him about being DNC chair…"

— Zeke Miller (@ZekeJMiller) January 16, 2017
The Cubs' general manager has quite a record after helping the Chicago baseball team end its 108-year World Series drought in 2016. Epstein previously helped to build the Red Sox organization to its first championship in 86 years. The two glittering accomplishments leave him virtually without peers in the world of sports.
The role of Democratic National Committee chairman is currently up for election (to be held in February).