Sports News
Jerry Remy being treated for relapse of lung cancer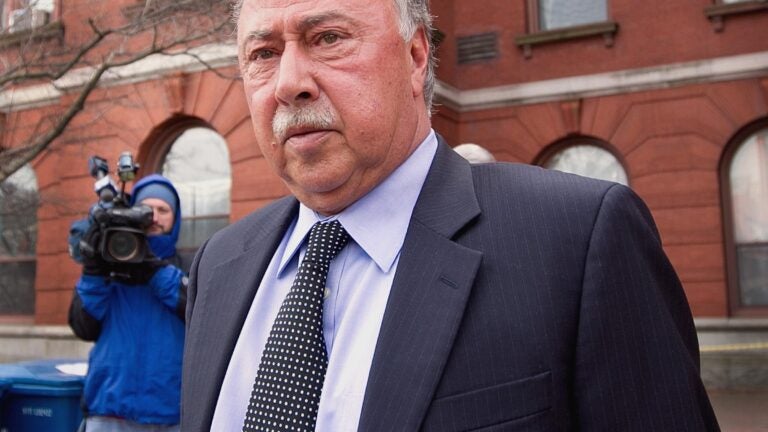 NESN announced Monday that Jerry Remy, who is entering his 30th season as the color analyst on Red Sox television broadcasts, is being treated for a relapse of lung cancer.
Remy, 64, was first diagnosed in 2008 and underwent surgery that November to remove a cancerous area from his lung. A smoker since his teen years growing up in Somerset, Remy endured complications during his recovery, including an infection and a prolonged bout with pneumonia.
He still didn't feel right when the 2009 Red Sox season began, leading to a leave of absence on April 30 that year that kept him out until mid-August. He revealed upon his return that he had been battling depression.
In April 2013, Remy announced that he'd suffered a relapse that offseason when cancer was found in a different spot on his lungs during his regular six-month CT scan that January.
"If I can help anybody, that's great," said Remy then when asked why he revealed the 2013 relapse. "Last time this happened to me, I got so many letters from people who have gone through cancer, who are fighting it at that particular point and time, and I felt like I did them some good. I don't know, but hopefully I did. For those who have had relapses, now I have too, and hopefully we can get through it together."
He did not miss time during the '13 season while recovering from that surgery. But that August, Remy took an immediate leave of absence when his son, Jared, was charged with the murder of his girlfriend, Jennifer Martel. Jared Remy pled guilty in August 2014 and was sentenced to life in prison without parole.
Jerry Remy, who spent 10 years as a second baseman in the major leagues, including eight with the Red Sox (1978-84), has remained a popular broadcaster. He has called more than 3,900 Red Sox games since 1988.
In January, the network announced that he'd signed a new multi-year contract extension, with the expectation that he would work 115 games.
"I'm very excited and pleased to be able to continue doing the job that I love, now heading into my 30th year and beyond with NESN," said Remy in a statement at the time. "I want to thank NESN and the Red Sox for all their support in the past and going forward."
Remy is coming off a strong season in the booth, his first alongside play-by-play voice Dave O'Brien. He was as incisive and nuanced in his observations as he ever was with the two former Red Sox play-by-play voices with whom he is most associated, Sean McDonough and Don Orsillo. He retains a particular knack for identifying when a base runner is about to steal a base or when a batters is about to drop down a bunt before the action happens.
In January 2014, during a meeting with reporters at NESN's headquarters in which Remy discussed his son while also announcing he had signed a new contract, he discussed how much the job means to him.
"It's always been my comfort zone, for 40 years. I can't sit there. I just can't sit in my chair [at home],'' he said. "I've been there long enough already. I've got to be busy. I've got to do something to preoccupy myself. I need to do something I enjoy. And this is what I enjoy doing and I always have . . . I still enjoy it. I'm not crazy about the 4 o'clock arrivals, but the game itself I truly love, and I always have and I still do, and that's not going to go away."