Sports News
90+ of your favorite New England athletes just made a cookbook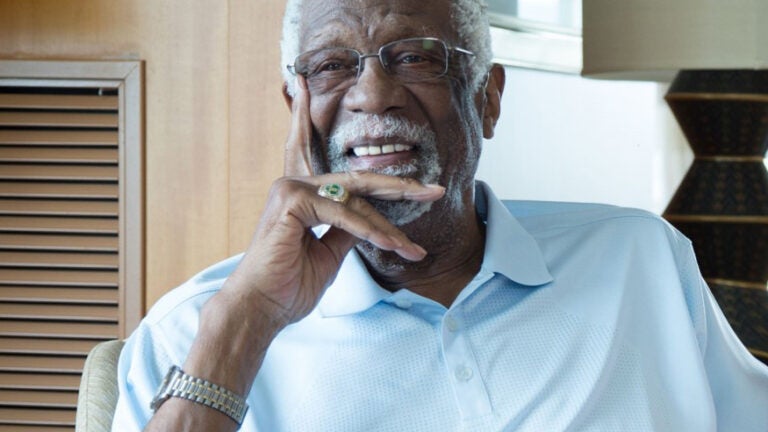 If you think New England's athletes are impressive on the field, wait until you see what they can do in the kitchen. More than 90 players — past and present — have shared their favorite recipes to be featured in New England's first cross-sport cookbook, Cooking With the Pros, and it's hitting shelves just in time for the holiday season.
New England sports figures including former Red Sox outfielder Manny Ramirez, Bruins goaltender Tuukka Rask, Celtics legend Bill Russell and recently retired slugger David Ortiz, a partner in the project's creation, are all featured in the cookbook. From Celtics coach Brad Stevens' chocolate-chocolate cupcakes to Patriots tight end Rob Gronkowski's game-time buffalo chicken dip, recipes span everything from breakfast foods and appetizers, to full dinners and desserts. With each submission, athletes also shared stories about their favorite moments from their careers and why their recipe is important to them.
"Growing up, we didn't have bounties of food for holidays and celebrations. Now to me food is something that we celebrate with and it's always brought me a lot of joy to be able to provide and center our celebrations around it," Ortiz told Boston.com. 
The idea for the cookbook came from Susan Mulcahy, CEO and president of Channel Media. She told Boston.com that after years of brainstorming the best way to unite Boston's love for sports with its vibrant food scene, she spoke with Ortiz and decided the time was right to take on the project. The team has been working to collect recipes, stories, photos and video since last November.
"When people start cooking, they start opening up about their lives [and] what those flavors meant to them, as well as what is going on now in their careers and great moments in their careers, all of those kind of things," Mulcahy said. "One of the things that took the most time was researching the full depth and breadth of the sports market in general here… Being able to go find these people, track them down and have them share a piece of themselves has been really interesting."
Celtics legend and now radio broadcaster Cedric Maxwell contributed two recipes (lamb chops and a salmon dish) to the book. While he still likes to occasionally treat himself to McDonald's (his pre-game meal throughout his Celtics career), he said he's honed these recipes, with his mother's help, through trial and error in an effort to eat healthier food. He added that he thinks Boston will enjoy not only his recipes, but the entire book because the city's history is deeply rooted in both food and sports.
"I think cooking is essential to your soul," Maxwell said. "[And] this community is all about food. You have the North End, you have the South End, you have all these eateries that are throughout the city."
With the release of Cooking with the Pros, fans will not only be able to cook up area athletes' favorite foods, but they'll also be able to watch them throw down in the kitchen, too. The cookbook release will be followed by a corresponding mini-documentary about the making of the book, the release date of which has not yet been released. The footage is expected to be available through a streaming service.
Boston fans have always been interested in what their favorite athletes eat and why. New England Patriots quarterback Tom Brady's diet has been of particular interest with his recent release of his "athletes' bible," The TB12 Method.
However, the interest in athletes' diets isn't only coming from the fans; the participating athletes seem to be just as interested. Mulcahy said one of her favorite parts of working on the book has been seeing how curious all the featured athletes are about what others are cooking. While Ortiz wouldn't say which recipe he was most excited to try, he did answer this pressing question: what's more challenging, cooking a three-course meal or hitting a home run?
"OK, no bias here, but it's got to be a home run," he said.
The cookbook will be available on Amazon and on shelves at the Paper Store by this December for $29.99-$32.99, with all proceeds benefiting The David Ortiz Foundation. The money raised will be used to help children who are on our heart surgery waiting list in the Dominican Republic, as well as provide support for families in New England who have a child living with congenital heart disease (CHD).