Sports News
#GOATMadness: A bracket of Boston's greatest-ever athletes
You choose Boston's greatest athlete of all time from a field of 64.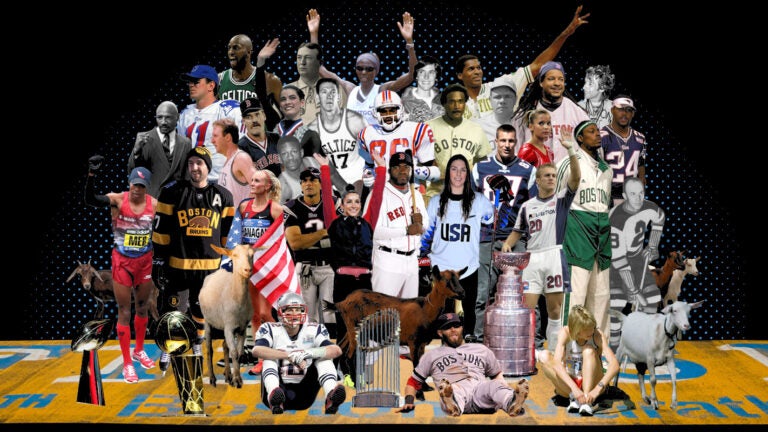 For over a century, Boston has had a love affair with its sports heroes. From Cy Young and the 1903 Boston Americans winning the first World Series to Tom Brady and the Patriots completing the greatest comeback in Super Bowl history, sports have been a centerpiece in Boston.
And while other cities can claim similar sentiment, few have been fortunate enough to be a home for so many great athletes. Baseball players, basketball players, football players, hockey players, soccer players, marathoners, and Olympians: Boston has been the stage for a parade of heroes.
Sifting through the decades of remarkable achievements, it begs the question: Who is Boston's greatest athlete of all time? Who is Boston's sports GOAT?
Defining greatness can be a subjective exercise, but a fascinating historical exploration.
With that, Boston.com compiled this 64-person bracket of who we believe should be included in the discussion of Boston's sports GOAT. Having opened this forum, we leave it to you to vote for the GOAT.
Unlike the NCAA Tournament, where brackets are filled out all at once, GOAT Madness will be done in a round-by-round style of voting. Here's the updated schedule:
Update: Voting has ended for the 2018 #GOATMadness bracket. Tom Brady is the winner.
And with that, here's the bracket: