Sports News
Morning sports update: Former NFL player sells Mickey Mantle rookie card for near-record $2.88 million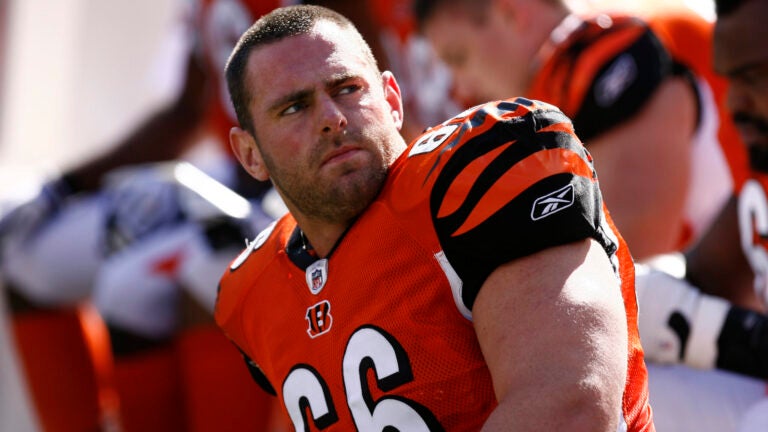 Tuukka Rask made 31 saves for Boston as the Bruins beat the Maple Leafs 3-1 to take a 3-1 lead in the series. Mookie Betts and Andrew Benintendi both homered in the Red Sox' 8-2 win over the Angels in Anaheim.
Former NFL player sells Mickey Mantle rookie card for near-record $2.88 million
Former Bengals offensive lineman Evan Mathis sold a 1952 Mickey Mantle Topps rookie card for $2.88 million on Thursday. The card was graded by Professional Sports Authenticator as a 9 out of 10, according to ESPN's Darren Rovell, and was acutioned by Heritage Auctions.
It's the second-highest price ever paid for a baseball card, trailing only the $3.12 million paid for a 1909 Honus Wagner card in 2016. A mint condition Mantle rookie card fetched about $3,300 in 1988, $121,000 in 1998, and $240,000 in 2007.
JUST IN: The 1952 Mickey Mantle Topps card (graded a PSA 9) has just sold for $2.88 million. It is the second highest price ever paid for a baseball card. #1 is $3.12 million paid for a T206 Honus. pic.twitter.com/EbNnHHFko1

— Darren Rovell (@darrenrovell) April 20, 2018
Mathis decided to sell the card, his prized possession, after retiring last year. He needed to free up money to buy a new house, per USA Today, so he parted with what he called, "the Mona Lisa of the sports card world." His card is one of six to earn to earn the Mint 9 rating. Three others are rated Mint 10. Mathis has been collecting baseball cards since he was a kid in the 1980s, and traded the vast majority of his collection for the Mantle card two years ago.
"I don't think I'll have any regrets because I'll have a nice house to show for it instead of the card," he said. (ESPN)
What you need to know about Tom Brady's status with the Patriots: A recent report that the Patriots quarterback has yet to commit to playing in 2019 raised some eyebrows around New England. Why would Brady retire now? What has No. 12 been up to this offseason? Should fans be concerned? Nicole Yang has the answers. (Boston.com)
Patriots broadcasters Bob Socci and Scott Zolak reflected on Gil Santos's impact: Legendary Patriots play-by-play announcer Gil Santos passed away on his 80th birthday Thursday, and his successors in the booth paid tribute to their former colleague.
"There's no replacing Gil Santos," Socci wrote. "He was, is and will remain the Voice of the Patriots — the voice of football in New England. He and Gino have a legacy all their own, leaving [Zolak] and me to try to create our own distinct soundtrack for the Pats." (Boston.com)
Here's the Patriots' schedule for the 2018 season: New England's road to Super Bowl LIII kicks off against Bill O'Brien's Texans, includes an early matchup with Matt Patricia in Detroit, and finishes against the Jets at Gillette Stadium. (Boston.com)
Daily highlight:
https://twitter.com/NHLBruins/status/987149653522051072