Sports News
U.S. tops Canada 4-1 to claim bronze at hockey worlds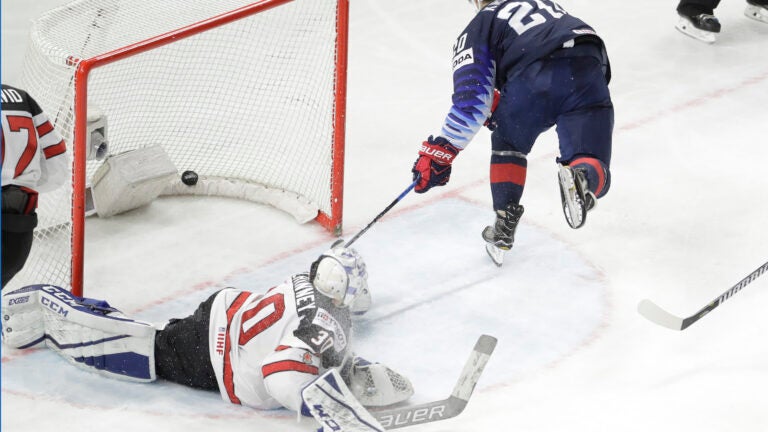 COPENHAGEN, Denmark (AP) — The United States topped Canada 4-1 to claim the bronze medal at the ice hockey championship on Sunday.
Chris Kreider led the U.S. with two goals.
Forward Nick Bonino scored the winner on a rebound during a power play in the final period. Anders Lee and Kreider added empty-net insurance goals to give the U.S. its third bronze in six years.
Canada had to settle for a disappointing fourth-place finish.
Kreider scored the go-ahead goal for the U.S. in the second period, capitalizing on a mistake by Canada captain Connor McDavid.
Canada answered with a Marc-Edouard Vlasic shot that went in between the pads of goaltender Keith Kinkaid.
Sweden plays Switzerland for gold later Sunday.
Captained by McDavid, the NHL scoring leader, Canada was considered a contender for gold.
But the team that was after its third title in four years suffered losses in the preliminary round to the U.S. and Finland and was stunned by Switzerland 3-2 in the semifinals.
The U.S. had a great start to the tournament with six straight wins. It knocked out the Czech Republic in the quarterfinals but was trashed 6-0 by Sweden in the semis.